Project Doom 3: Hell Inside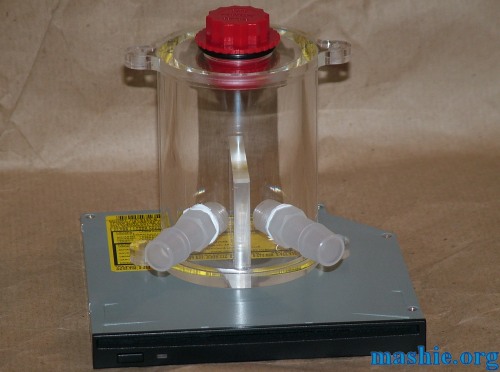 Some more hardware arrived, clear DangerDen reservoir and a Panasonic slotload slimline CD-RW and DVD reader.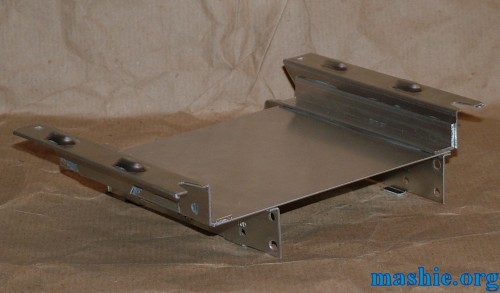 Before anything more can be done on the front the location for the slimline CD must be decided. After hacking up the drive cage to four pieces and adding another 3 this is the result.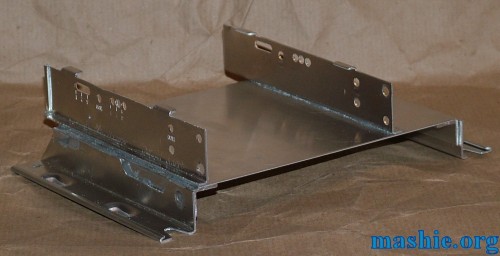 No pop rivet are used, instead Loctite Super Steel (epoxy weld) was used. Quite impressive how strong and easy to use it was.

Pop rivets are not likely to be used in any future mod...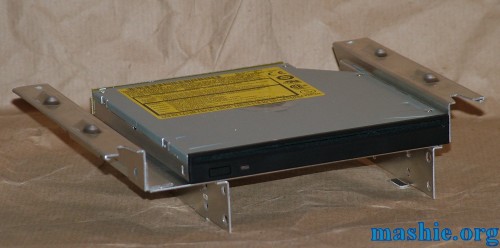 The slimline CD was installed using two strips of 3M doublesided tape.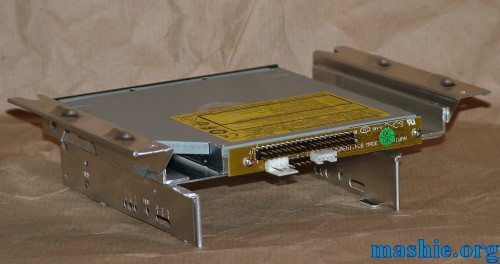 For those of you who never used a slimline drive, this is how the IDE adaptor looks like that you need when used in a normal computer.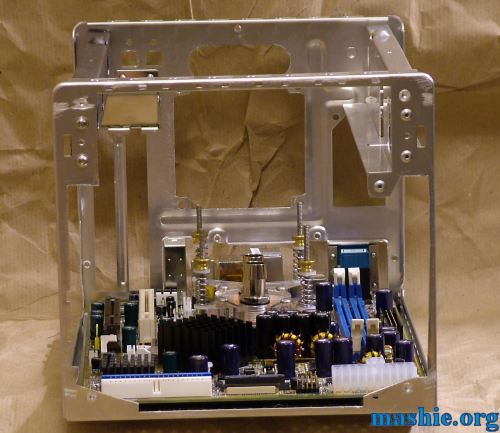 The front had to be completely rebuilt, it wasn't much to salvage when it looked like a swiss cheese on steroids. So with a bit of cleanup this was the result, a big square hole.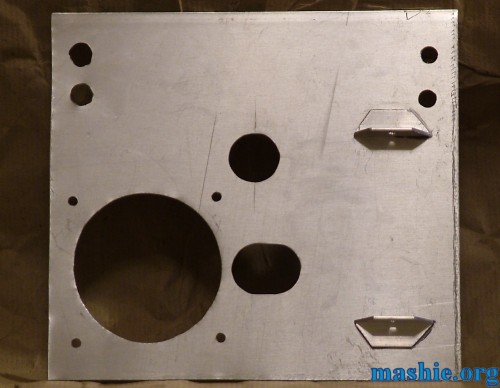 A new front panel was made from 1mm thick aluminium sheet. The angular pieces are attached with epoxy weld and will hold the reservoir in place.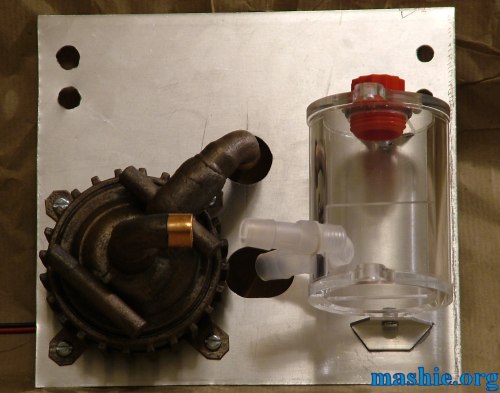 Pump and reservoir fitted for testing, it will be a very short piece of tube between the pump and the reservoir.

The only remaining bits to do regarding the cutting is a slot for the slimline CD and a hole for the powerbutton.