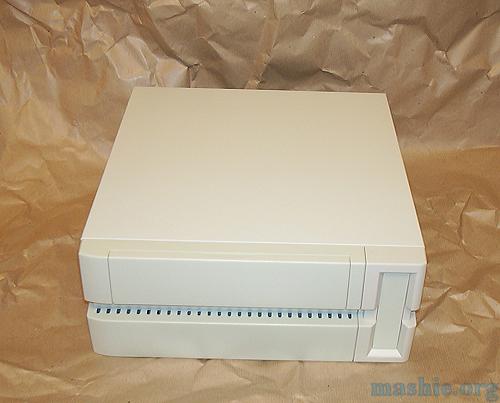 Here is the lucky winner for this project, an Yeong Yang A-101 microATX case, that will be hacked up and used for the internal structure.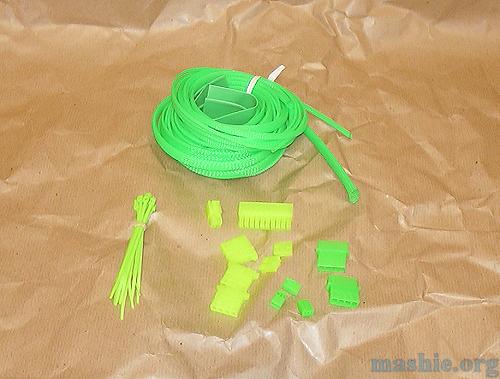 For an alien look all wires will be covered with green
cable braiding
and all connectors will be changed from white to green.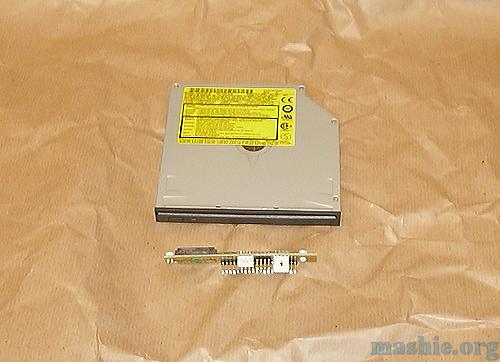 The first time I used a Panasonic 8123 CD-RW/DVD was in the
Y2k-bug
. Considering how suitable this drive is for scratch built cases due to the size and the slot loading I have a feeling this won't be the last project you will see one in.
The YY A-101 case has been stripped from all unscrewable parts and ready to be covered with 1" styrofoam sheets. To make the insertion and removal of the internal structure easier further on, L shaped aluminium profiles will be added to the inside corners to act like sliding rails.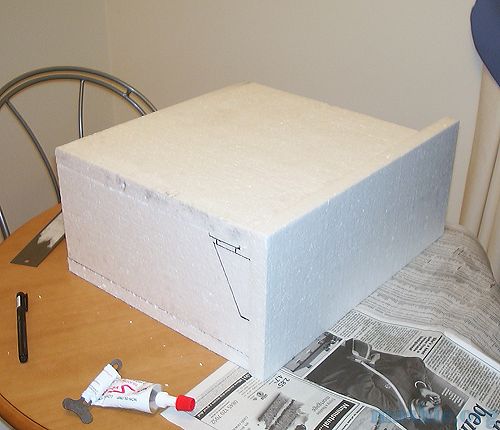 The basic box glued together with silicone, one good feature by using aluminium profiles is that they increase the area the styrofoam can adhere to.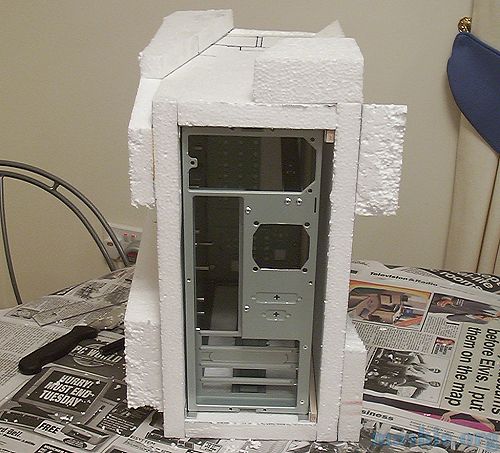 View from the rear, you can see the aluminium profiles and also some pieces of balsa used as spacers to allow a window to be glued to the inside of the styrofoam.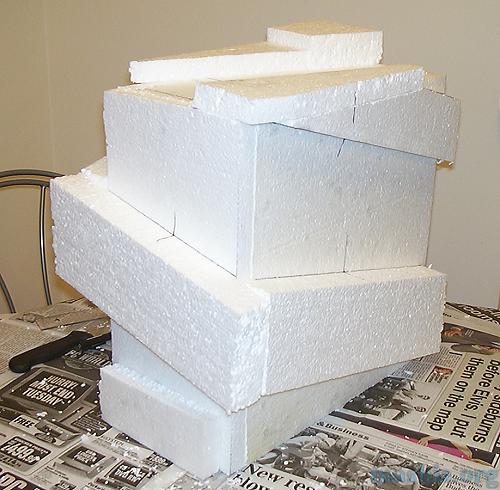 To make the case look less like a box some more styrofoam is added.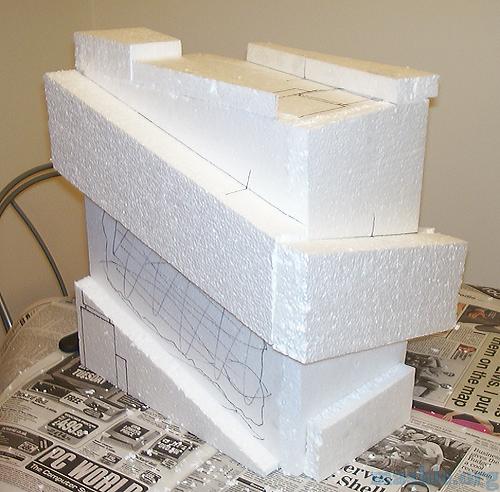 All done, it almost looks like it is from another world...