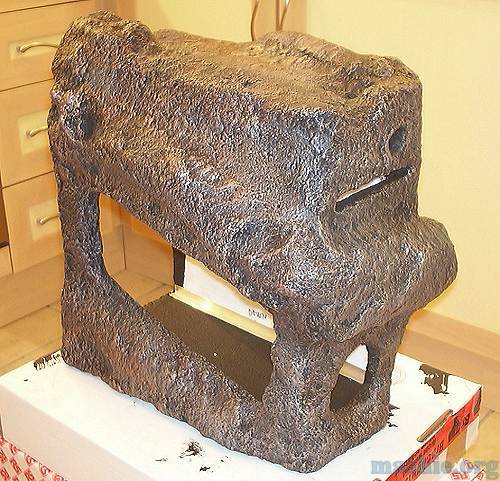 Two more layers done with drybrushing, first bronze and then some nickel as a final layer. The case is definately looking a bit alien now.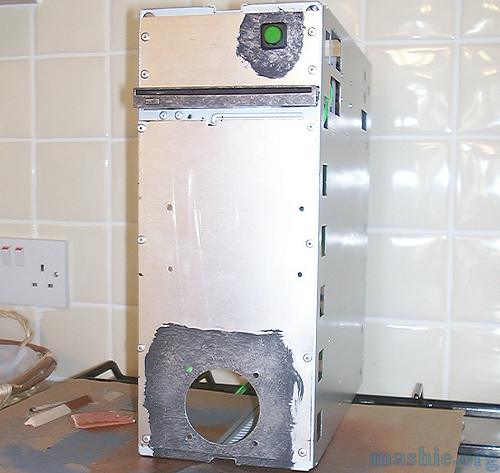 Pop rivets were used to attach the front aluminiumhe to the chassis.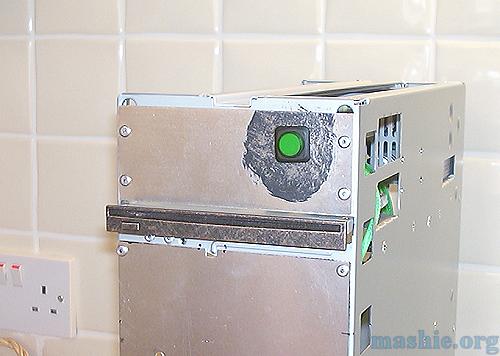 The area around the power button and the CD-RW faceplate got a bit of drybrushing as well to blend in better with the rest of the case.

The power button is illuminated and as a nice little feature it is connected to the +5vsb line from the PSU. The result - a power button that you will find even when the computer is off in the dark.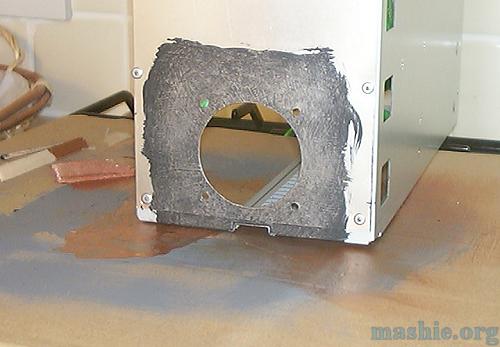 With all the good insulation from the styrofoam a 60mm fan will be mounted in the front crater.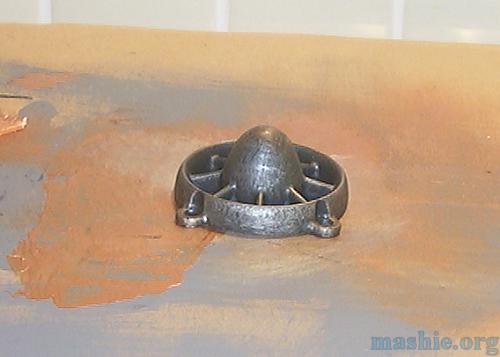 This is a drybrushed grill I made for a 60mm fan using 3D Printing (Fuesed Deposition Modelling). The model was first created in SolidWorks, then the file was sent to
Prototype Parts Ltd
and a week later I had the grill printed in 100dpi ready to be painted.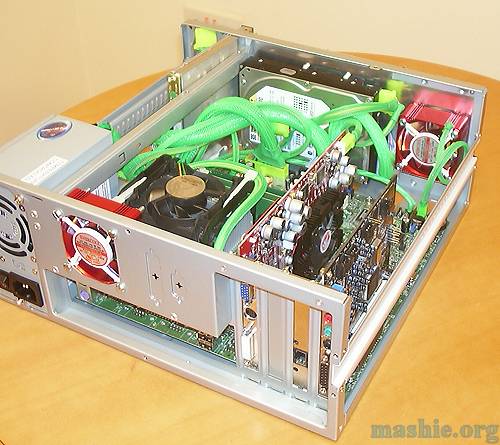 Almost everything is installed, only the CCFL left to add. Every cable is braided and all connectors are switched to green versions. With a bit of light in there it will hopefully make the asteroid look like a seed of life travelling between stars... I know, I know, I have read a fair number of sci-fi books over the years.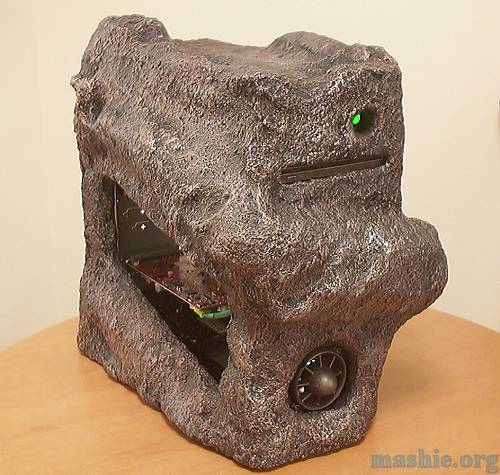 So here we are, first full assembly. If it wasn't for the missing window and CCFL it could almost be considered done.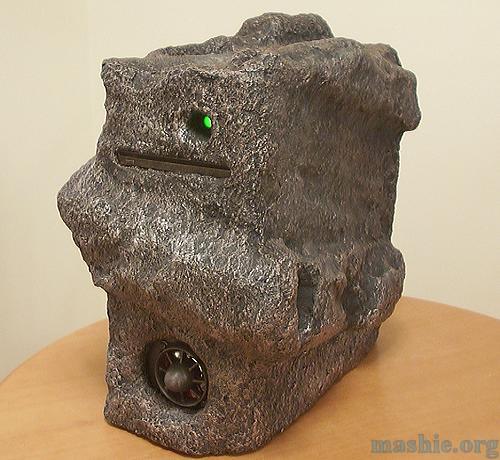 You can see how the start button is illuminated while the computer is off, all it require is that the mains power is connected.