Carbon Fibre - a different case mod material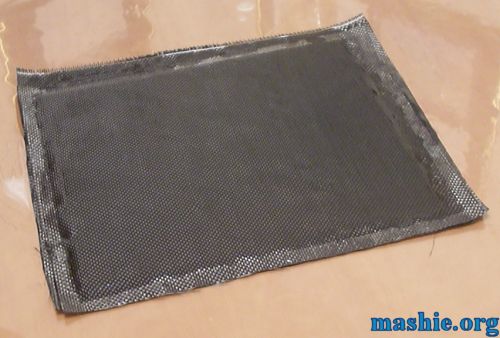 The final layer of carbon fibre added. If the amount of epoxy underneath isn't enough to get the fabric wet you can add some more on top and it will get through nicely. Since this panel only will have one visible side the top will get a rough look simply by scraping off any excessive epoxy on top. If you want this side shiny as well then you will have to add another layer of epoxy, then a layer with polyester film and a big flat object on top of it.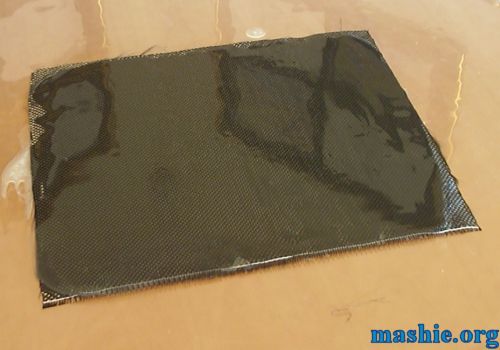 24 hours later the epoxy is fully cured and the panel is ready to get cleaned up from excessive carbon fibre fabric. The easiest way is to use a Dremel with a normal cutoff wheel at max speed. Here is the first major drawback with carbon fibre, the dust is very nasty so if you can hold a vacuum cleaner next to the Dremel while cutting you will be a lot happier when done.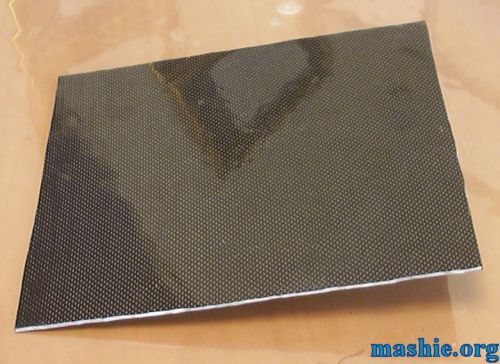 Completed panel, this is the glossy side that was facing the Polyester film.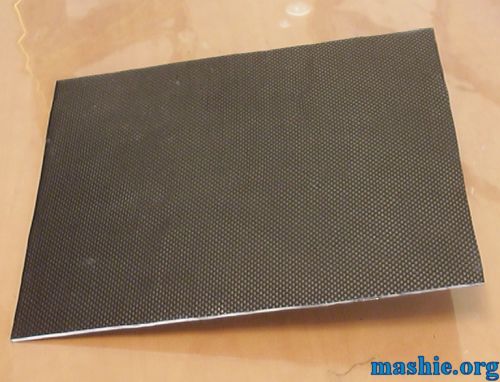 And this is the final look of the rough side.
I hope this little guide has been useful. Some of you might wonder why I didn't go for just carbon fibre without balsa but from past experience I have realized that this sandwich construction is both stronger and a lot cheaper than six layers of only carbon fibre.
The carbon fibre supplier I use here in the UK is
CFS
.