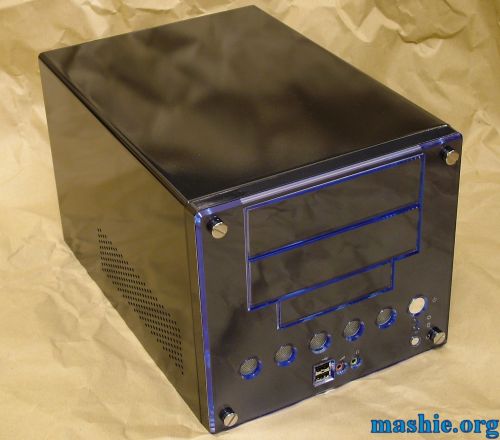 Here we have the canvas, a Morex Venus CP668 Mini-ITX case. It has enough internal volume to hold a device three 5.25" bays tall and a 200W PSU.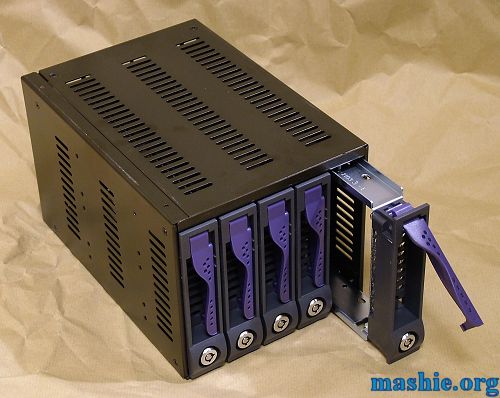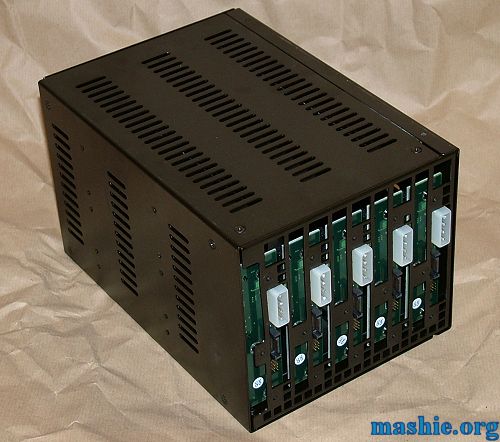 On the rear it has 5 normal Molex plugs so no need for S-ATA power converters. Underneath that you can see the five S-ATA connectors.
First mod victim for this project, an Epia M-10000 board that had a slightly to tall audio connector. It had to meet a violent death but the motherboard survived the plier attack.
With the audio connector gone it was easy to fit a Raidcore 4852 8-port S-ATA RAID controller in a PCI riser. The controller is a 133MHz PCI-X device that luckily is backwards compatible to 32bit PCI.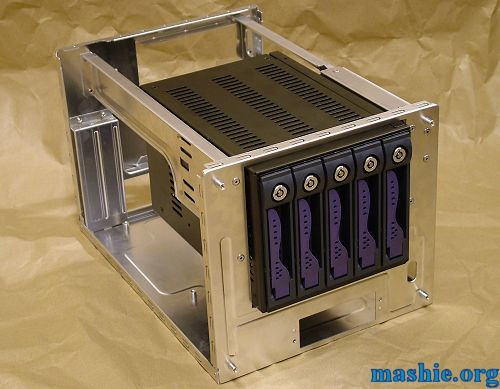 All rivets were drilled out, then the side and front pieces were cut to a suitable size and shape to allow the mobile rack to fit. With the rivets back in place this is how it turned out.