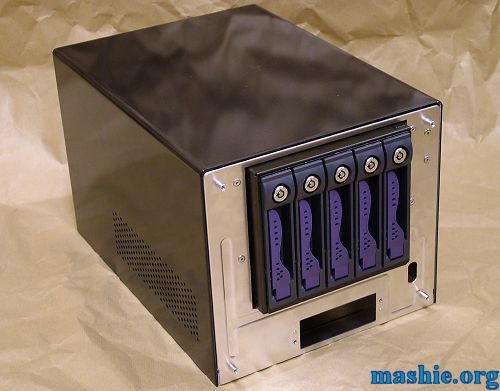 Next step was to see how it looked like with the shell on.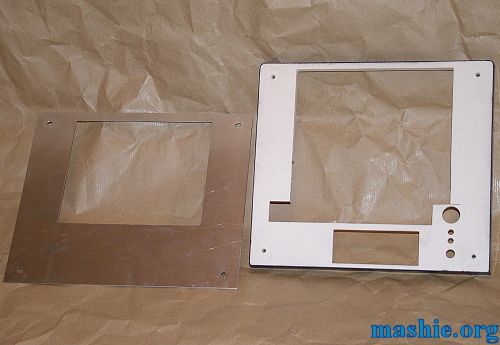 The acrylic beezel didn't suit to be modded so it got scrapped. Instead the inner plastic piece of the beezel got cut to shape and a new front was cut out of 1mm aluminium sheet.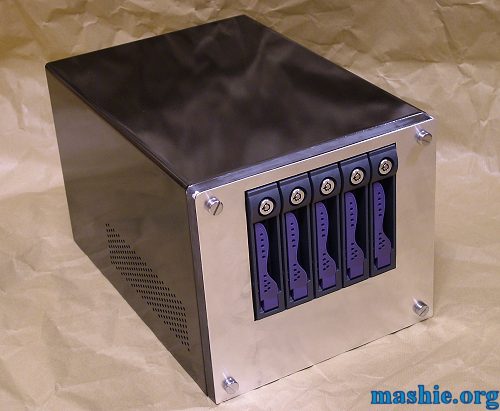 One last test fit before the aluminium and plastic was glued together with epoxy.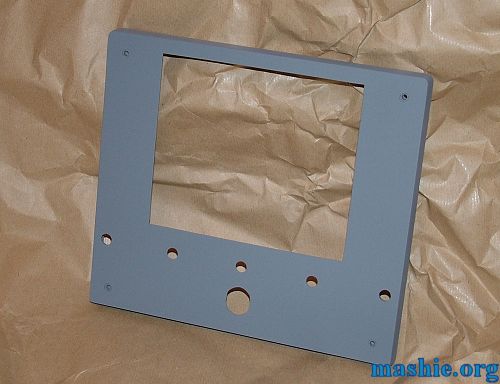 Front beezel filled, sanded, primed and ready to be painted. Holes for start key and HDD activity LEDs has been added as well.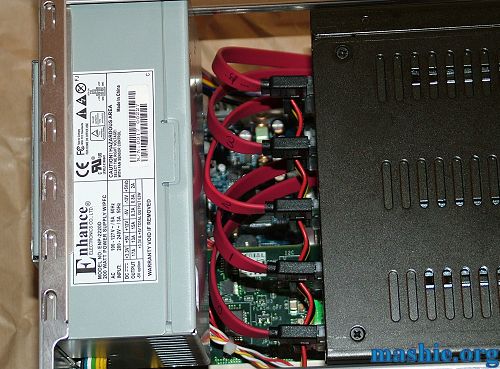 While painting the internals were assembled. The power to the drives is provided by five 90 degree Molex plugs added to the PSU. It was just about space enough to use normal S-ATA cables.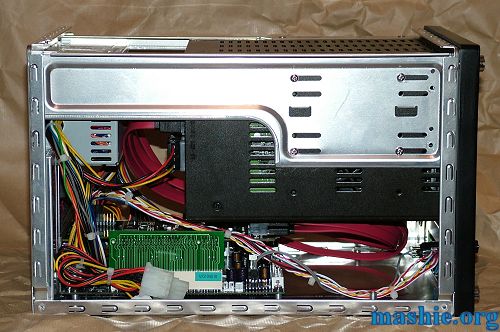 From the side you can see the limited space to use for the RAID controller. The PSU cables are left as they are since they might be needed in the future when the Epia board will be upgraded to an Epia DP with gigabit ethernet.