Read about the remake of the classic Udat case.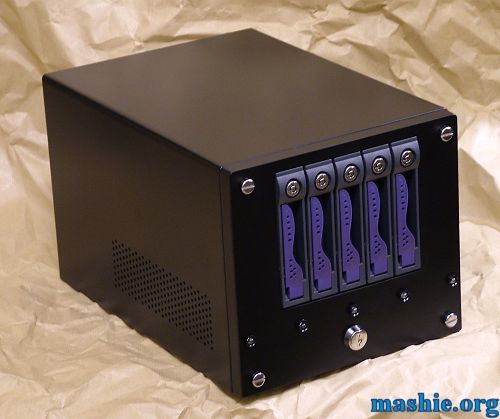 Project Udat is done.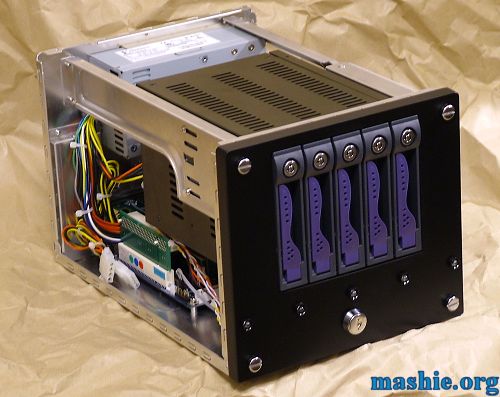 The big wire bundle goes from the RAID controller to the front five ultrabright yellow LEDs for HDD activity light. Satin black was chosen for the outside to keep it stylish for many years to come.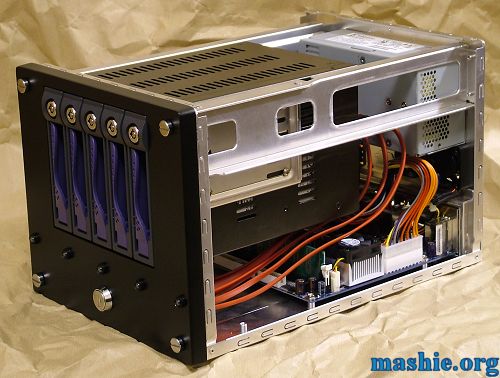 All in all the internals has quite unrestricted airflow from the front of the mobile rack and back to the PSU and the two 40mm fans. To make sure all air is forced over the harddrives the side vents are covered on the inside by painted plywood.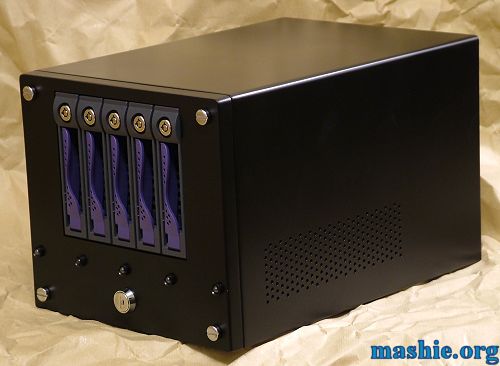 So here it is, 5 x 200GB (740GB usable after RAID 5 and format) in exactly half a cubic foot of space. To prevent accidental power off the power is controlled by a key.

All design goals set up has been reached.

Until next time, have fun.