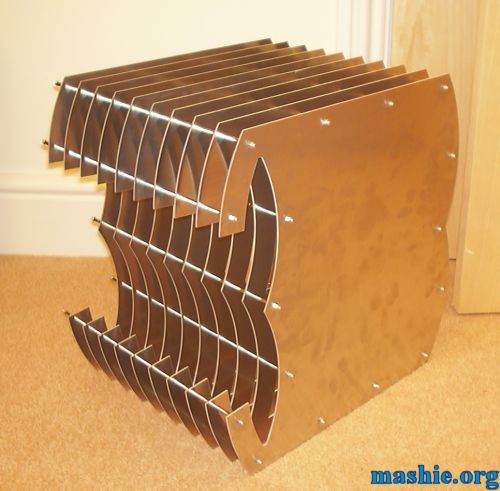 And action they get, the outer "cage" is assembled.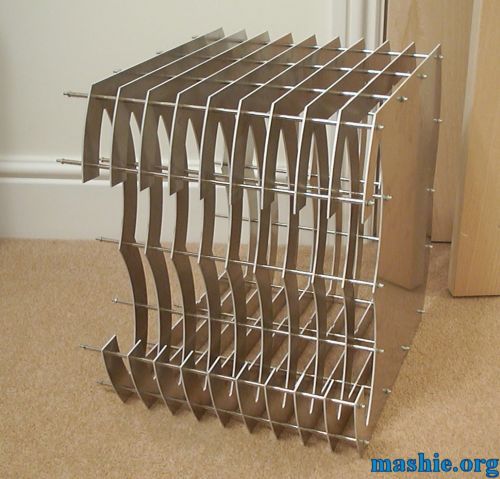 Most of the 538 parts used so far are visible.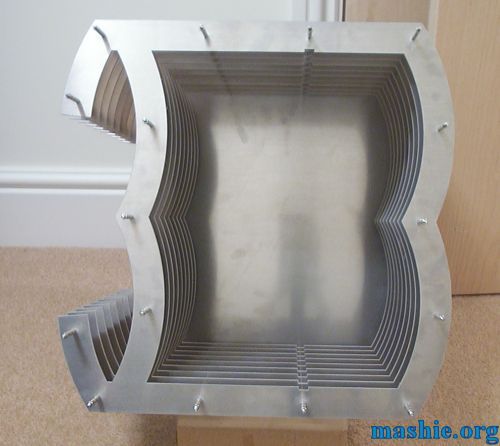 Just one more shot showing the rails the motherboard tray will slide in to at top and bottom.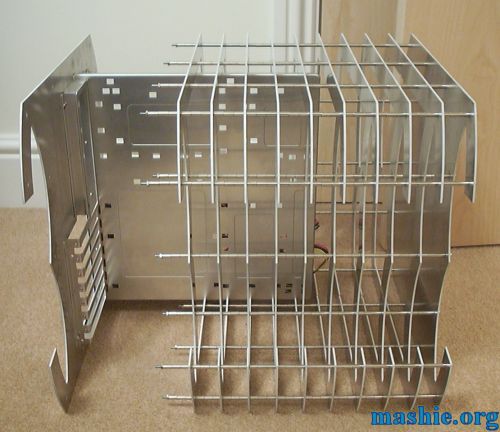 The tray halfway inserted.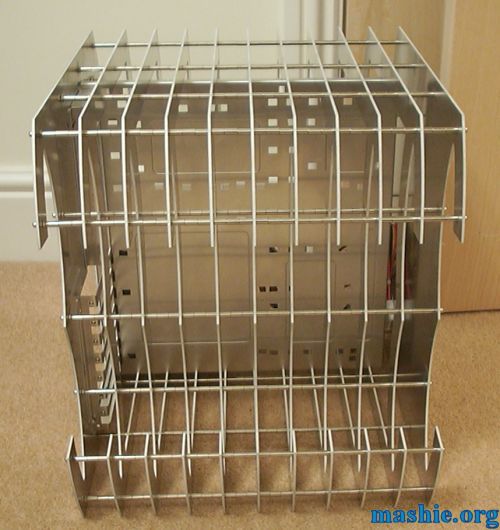 All part assembled for the case, 16 domed nuts are holding the last section with the tray in place.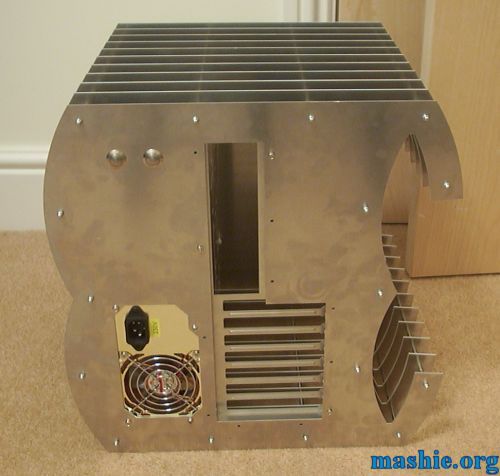 A rear view of the case.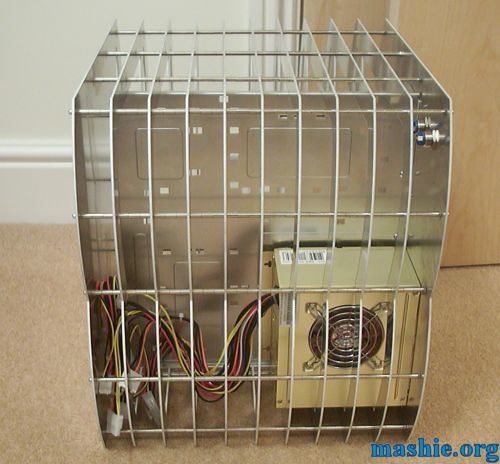 The back of the motherboard tray where the hard drive soon also will reside.