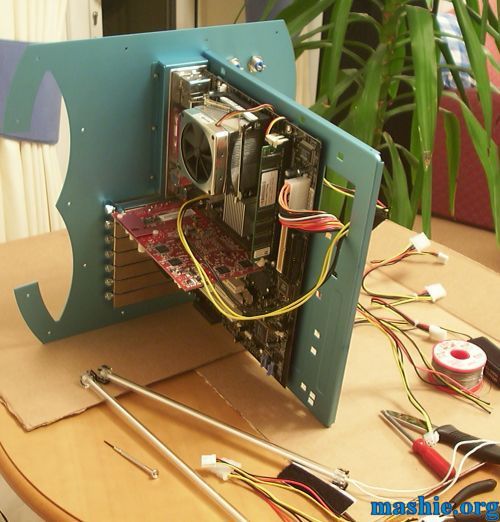 Start of the assembly of the internal structure. The motherboard tray is riveted to the rear section.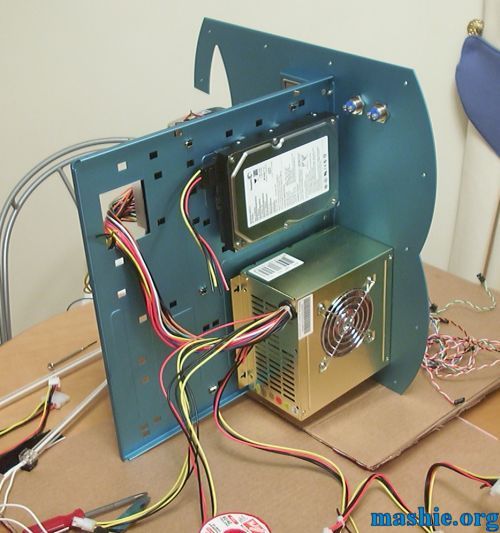 Some more wires in need of clean up. The harried is mounted using four spacers so the connectors on the cables can sit straight.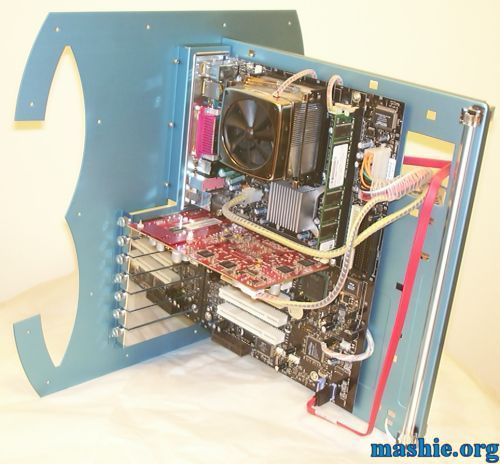 A few hours later, all wires have been sliced, diced and wire wrapped. I happily discovered that S-ATA cables easily can be bent to a suitable shape.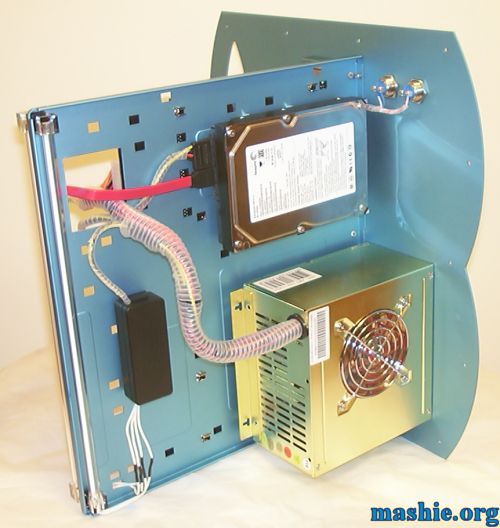 Even more wire wrap had to be used here, as always I use the 1/8" version of it. The power and reset wires are hidden between the motherboard and the tray.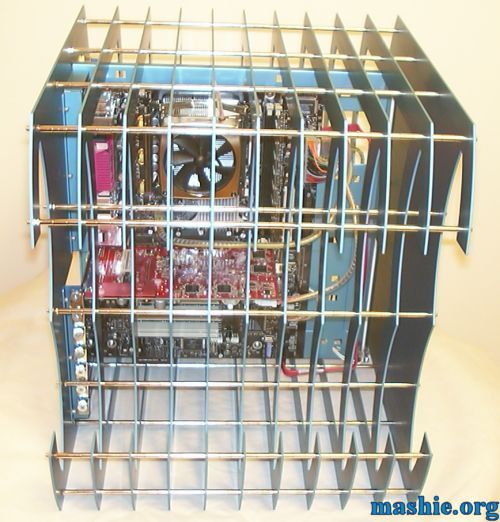 Everything assembled. From the right angle it is very easy to inspect the internals.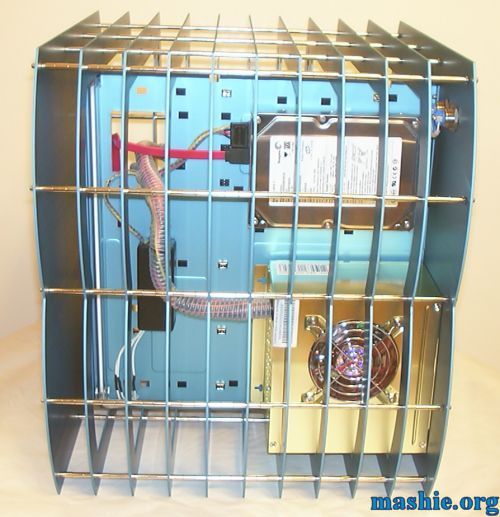 With the use of S-ATA drives it is soo much easier to archive a clean look.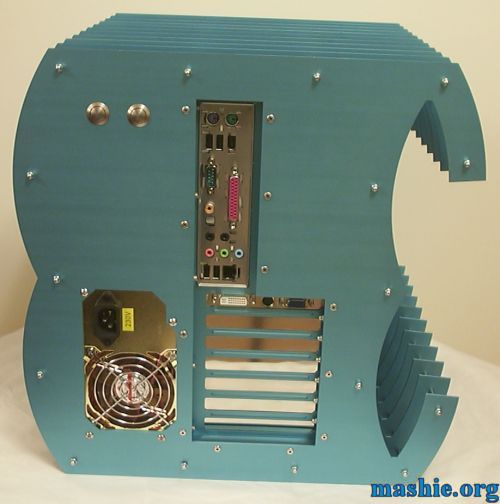 A view from behind, the blanking plates came with the Igloo case and suits the anodised parts really well.