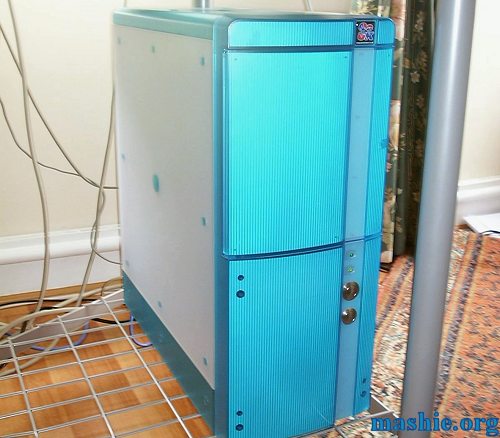 This is the canvas, a slightly modded Juno p3 case. Before the first picture was taken the power and reset button was replaced with vandal resistant switches.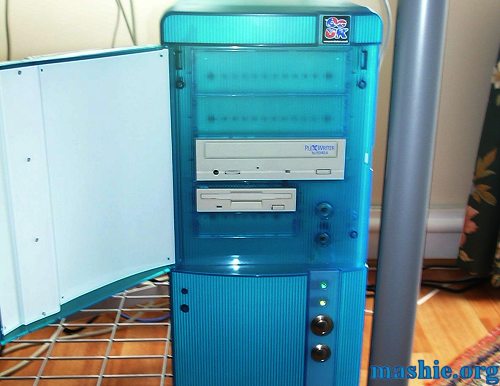 Beige drives, not very suitable at all with the half transparent look the rest of the case has. You can also see the original power and reset button that was behind the door.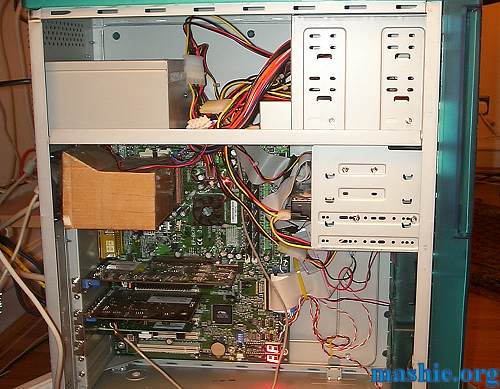 The case had been used for a few months before the modding started. The duct connecting the SK-6 HSF to the rear is made out of cardboard and tape. Very ghetto but managed to keep the original AMD Thunderbird 1.4 cool enough to do 1.65GHz. The draw back was a 7krpm Delta fan that was pulling nearly 8krpm thanks to the case fan sucking air as well. It was due to all this noise I decided to add watercooling.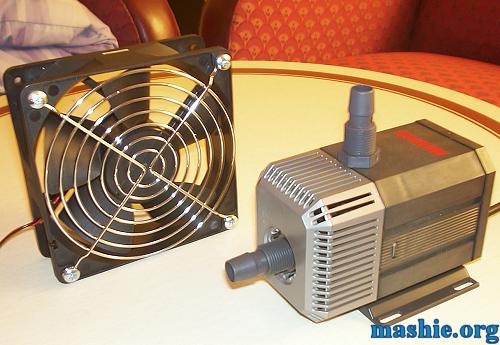 First out was the investment of an Eheim 1048 pump and an YSTech 120mm fan. The pump came from an aquarium shop and the girl behind the counter stared at me in horror when I mentioned it would be used in a computer.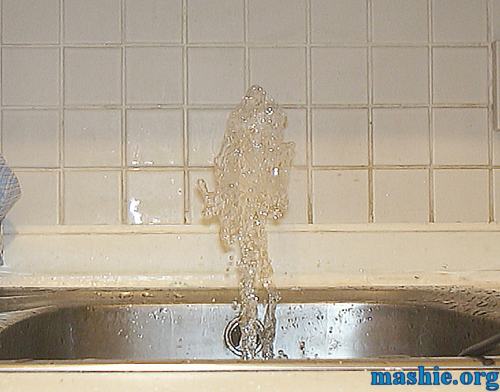 Well to know what I was dealing with the pump was placed in the kitchen sink at first opportunity and powered on. Indoor fountains are great fun until you have to spend 20 minutes cleaning up all water.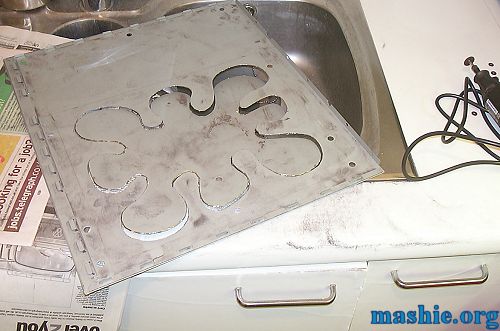 In the beginning the project was named Enduring Splash, and with that theme in mind the window was shaped accordingly. The panels was a pain to cut with the newly invested Dremel, on the inside you have 1mm of steel, then 2mm air gap and finally 3mm of ABS plastic. Many cutting wheels later the steel portion was cut.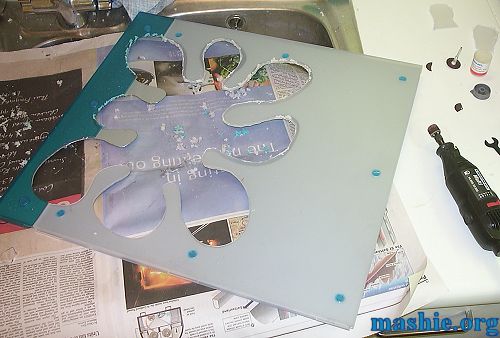 Next was to hack away as much plastic as possible without getting stuck in the molten mess. The result of that can be seen at the top of the picture. The final touch was done by having the panel assembled and run the Dremel using the sanding drums along the steel edge.