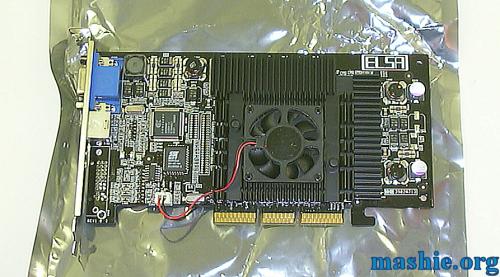 Here we have an Elsa Gladiac 920 or commonly known a GeForce 3 card. Not a bad card at all considering the previous videocards I used was Voodoo2 SLI.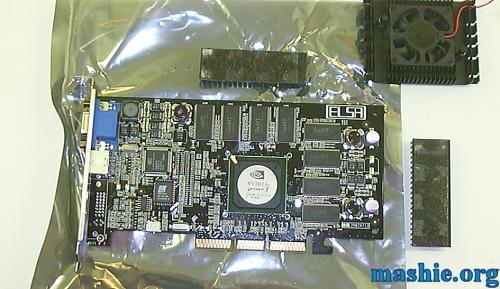 To make way for the watercooling the heatsinks were removed.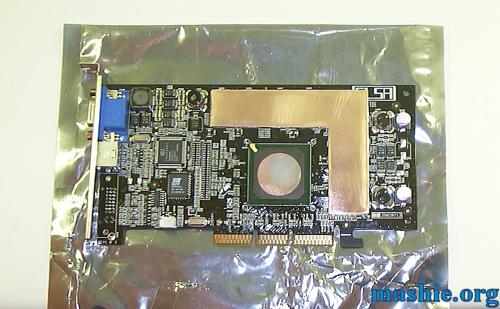 With the RAM being in need of cooling a heat spreader was needed to get most out of the watercooling. An L-shaped piece of 1mm copper was glued in place with Arctic Silver Epoxy. Then a fair bit of lapping followed to get it even with the GPU.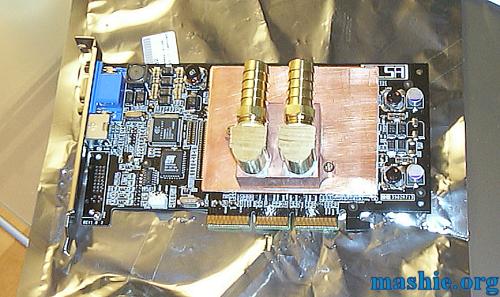 One more piece of copper was glued in place before the GPU block was screwed in place. How efficient this solution really was I don't know but it has never overheated.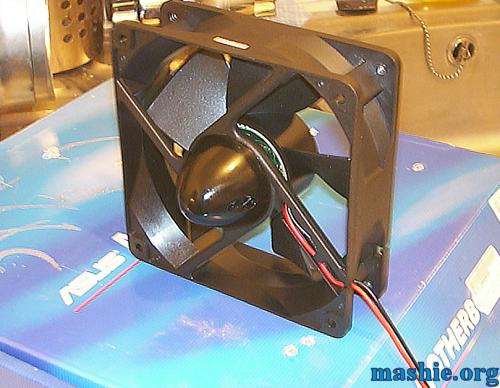 Next out to mod was the YSTech fan. A spinner from an R/C plane was attached to the non rotating side. Which in hindsight really should have been done after the next step...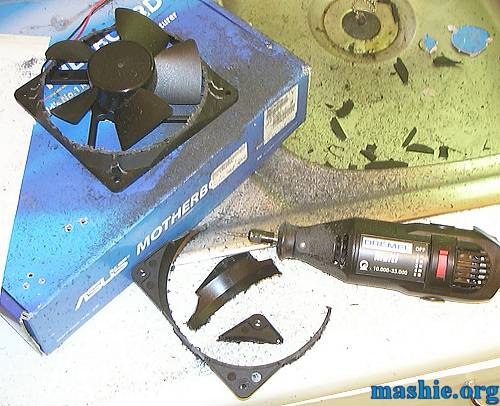 And that was to make the fan a lot smaller. The Dremel got to see a lot of action during this mod for cutting and carving. With the spinner in place it had to sit on a box with a suitable hole to not wobble around all over the place.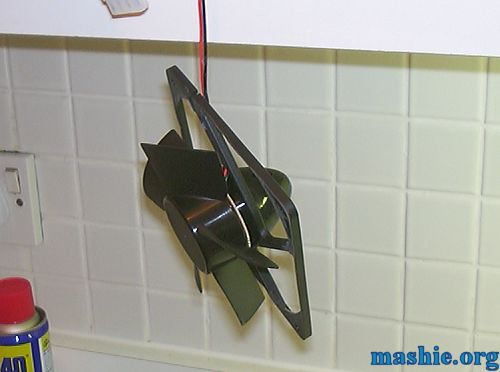 With carving done this was what was left of the fan.