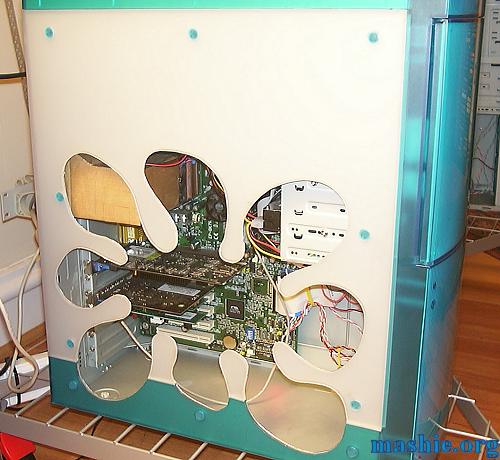 A little test fit of the side panel to see how it turned out. The acrylic window is still not installed.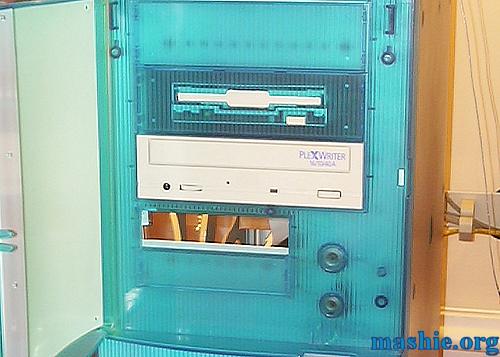 Next on the list was to move the floppy drive to a 5.25" bay and get rid of the beige look. A modified blank faceplate and a few 5.25" to 3.5" spacers later and this was the new look.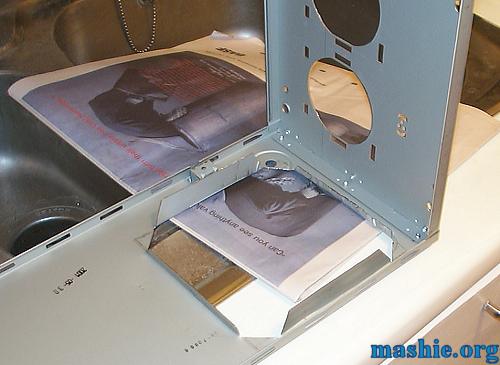 The hole for the radiator was cut so it would hold the radiator in place with minimum effort and obstruction to the airflow.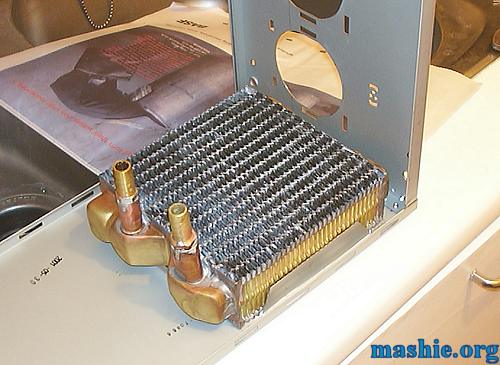 The different options regarding radiators on the market was heatercores, heatercores and more heatercores. This one was from Danger Den and fitted with 1/2" barbs. Oh it did fit perfectly in the mounting hole as well.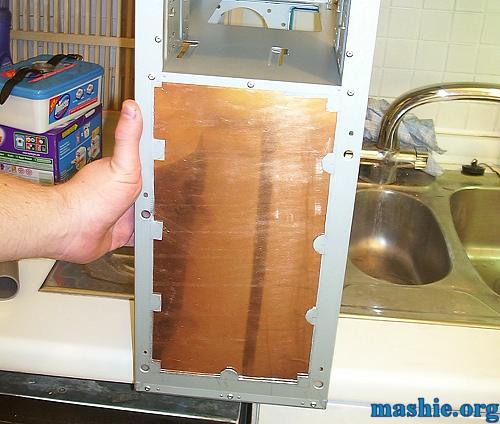 The front panel as you could see in the previous picture looked like a swiss cheese so it had to go. Instead space was made for a 1mm thick copper sheet to be installed.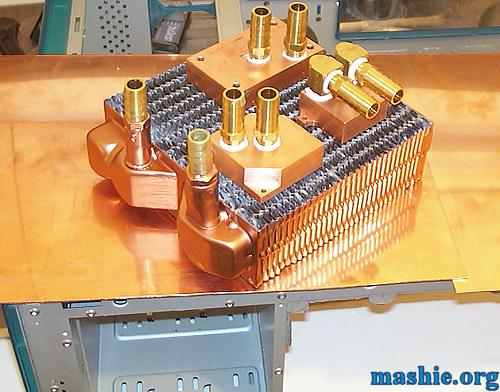 Copper is a very pretty colour so here is a group shot with the water setup in it's full glory. The radiator got some copper paint added to fit in the theme. The blocks are Danger Den Maze-2, GPU and chipset block, all with 1/2" barbs.