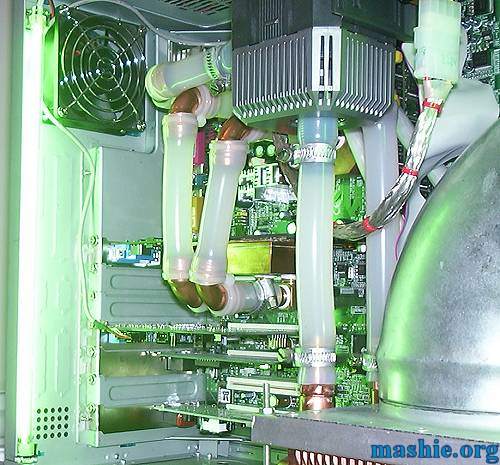 With the waterloop done it was time to do the light. Two 12" green CCFLs were installed. One at the rear...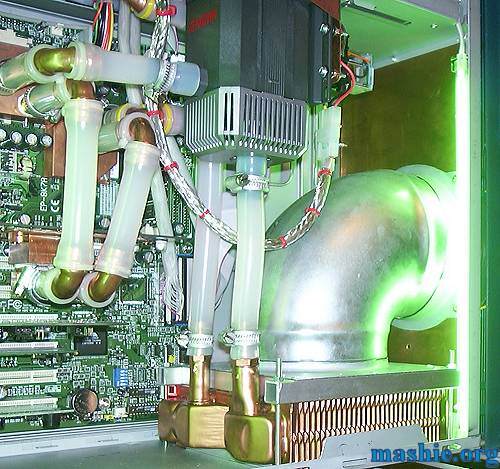 ...and one at the front. They are placed so they only produce indirect light.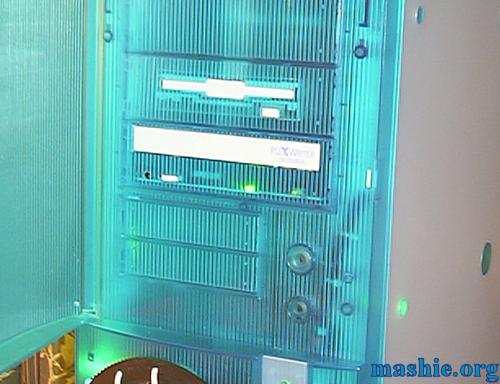 The CD burner did get the same treatment as the floppy drive by converting one more blank bay cover to be a faceplate.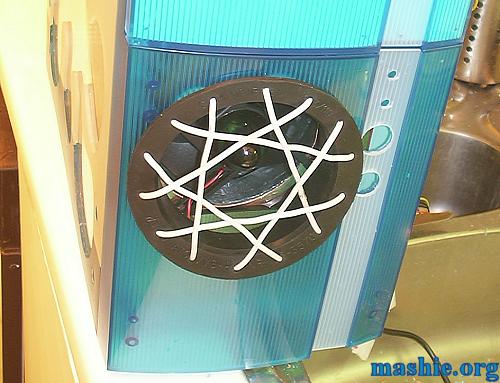 The duct continues through the front beezel as well and terminates with a big rubber ring. To hopefully prevent people from putting their fingers in the fan a fan grill was made out of electrical wire as a proof of concept.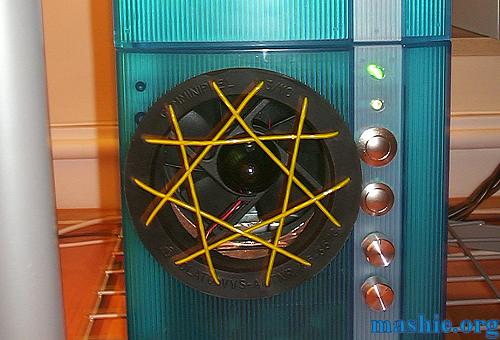 As soon as the grill was considered working the electrical wire was replaced with yellow EL-wire. It is all just one string going back and forwards to cover the whole fan.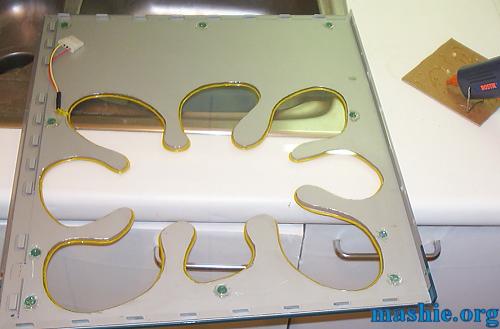 The acrylic window was installed in the empty space between the plastic and the steel. Then more EL-wire was mounted around the edge of the window using melt glue. Melt glue should be avoided since it will (and did) lose it's grip fairly soon after. Cyanoacrylate is now holding the EL-wire in place.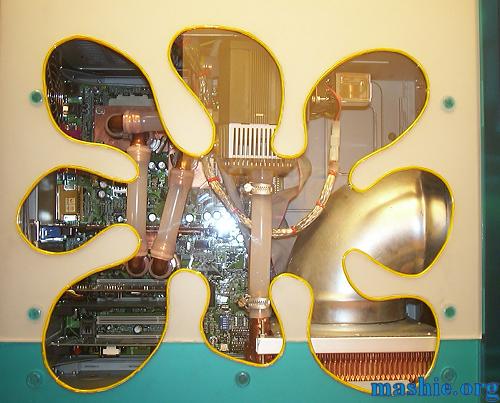 Window done, inside done.