I found some nice brass buttons at
RS Online
in UK. They have a mounting hole of 30.4mm (1.2") so they are huge as you can see in comparison with the CD.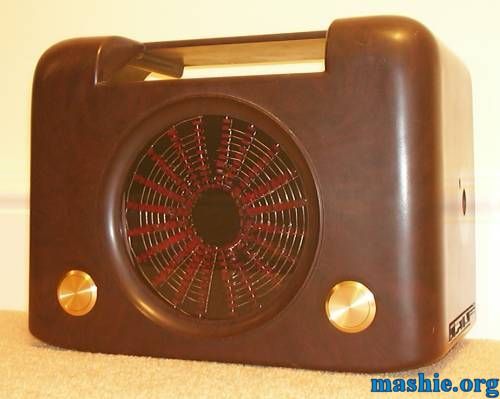 The old holes had to be expanded a little bit to make the buttons fit. I like the colour cobination of brass and the brown bakelite. I have now decided to not paint the case in chrome.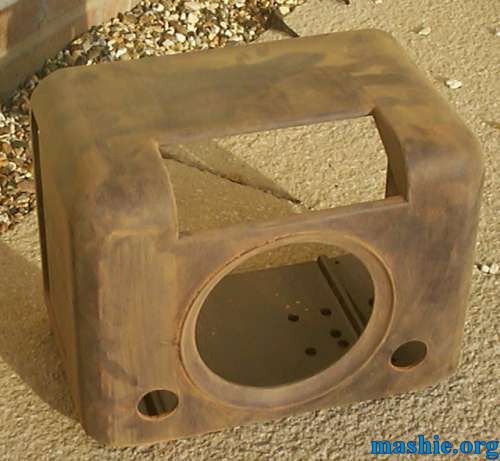 Now when all cutting has been done it was time to get some nice finish. I started with 180 grit and went on to 600 grit. And to get a nice finish I used normal Brasso metal polish.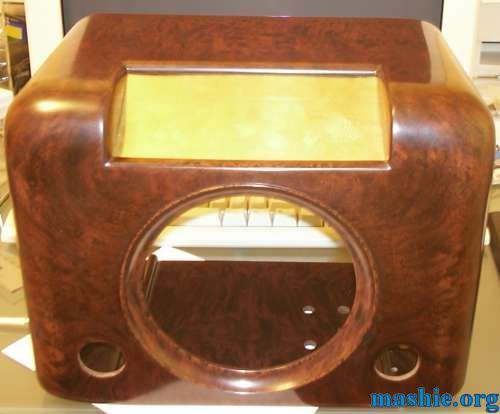 Looks a bit more shiny now, eh? I did another major design change, instead of using Ferrero Rocher to cover the LCD hole, a brass plate was chosen.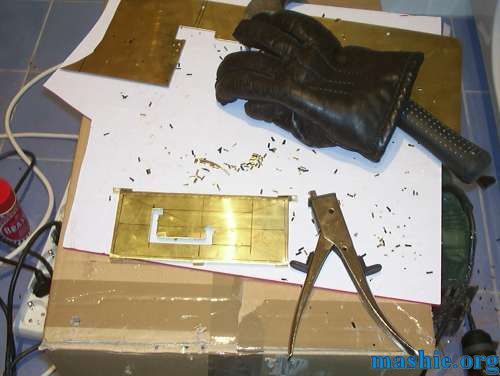 It had to be shaped quite a bit to be able to use the old mounting holes in the Bakelite. Here I am half through the cutting of the LCD window with one of the best modding tools ever invented - hand nibbler. The glove is used to not get any blisters, trust me, you will get them after you squeezed that handle a couple of hundred times.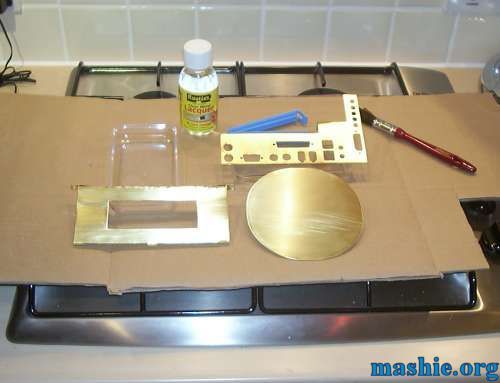 Cutting done. To give all brass a common texture, they were sanded with 180 grit paper in one direction which gives a brushed look. A coat of clear metal lacquer makes sure that they stay shiny.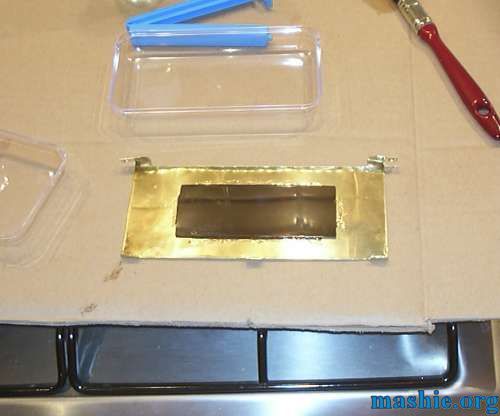 The Ferrero Rocher box will still be used as a window for the LCD. It was simply glued on with epoxy.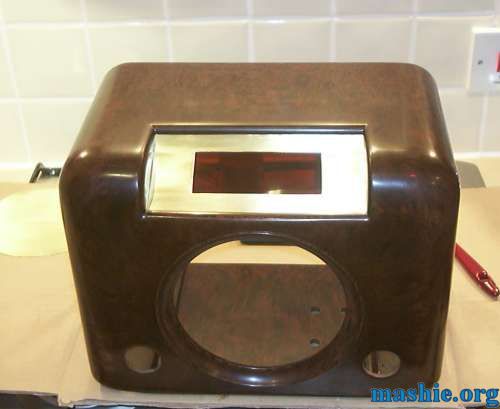 So far so good.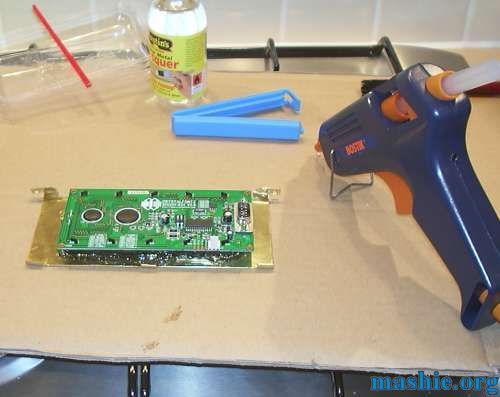 Time to add the LCD, melt glue was very useful for this job.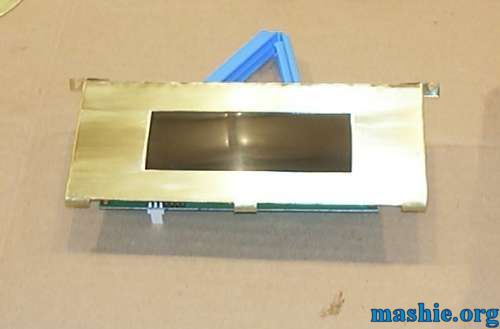 Finished unit.