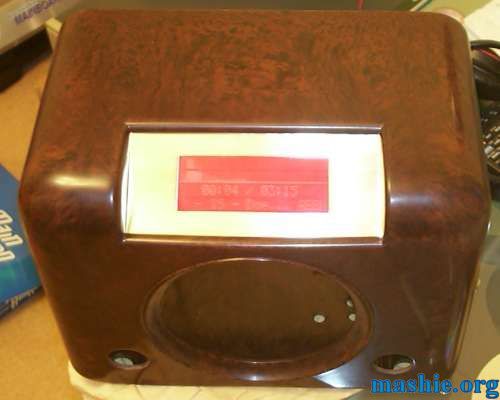 Yet another test run to make sure everything still is working.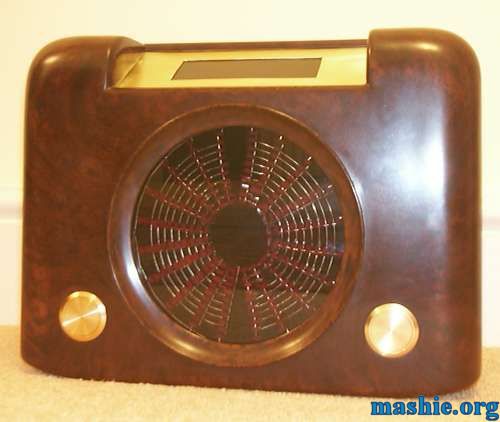 The outside of the front is done!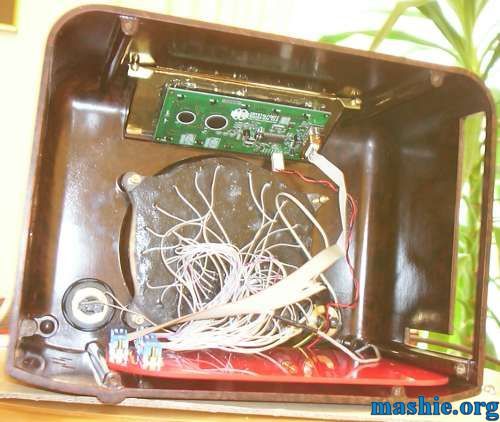 Final assembly of the electronics. It is a couple of wires in there...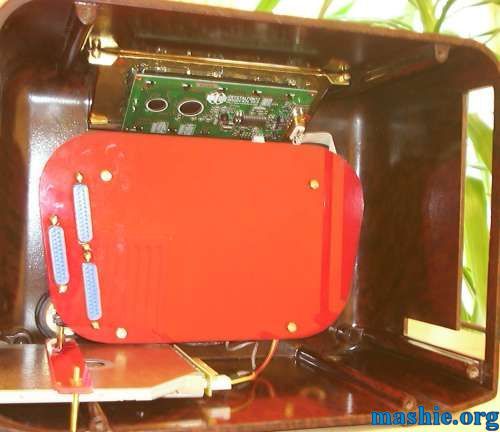 Now you can see why I went for a cover plate to clean it up.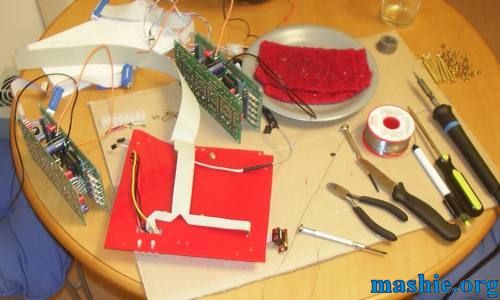 And here is the final assembly of the remaining electrical connectors. The red plate is the piece sitting between the HDD and controller cards.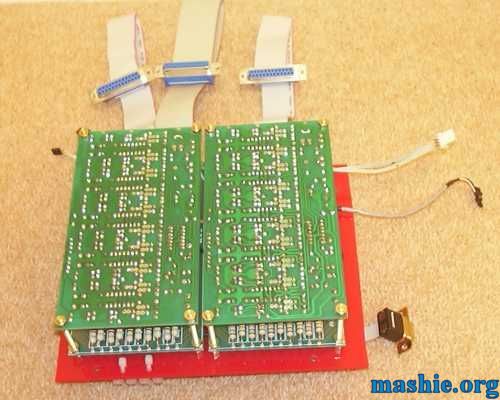 It's always nice to hide wires behind PCB:s, both spectrum analyser controllers installed.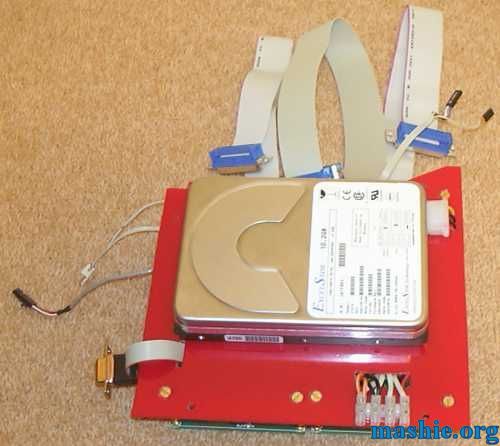 Same piece seen from the other side, with HDD and all connectors going everywhere.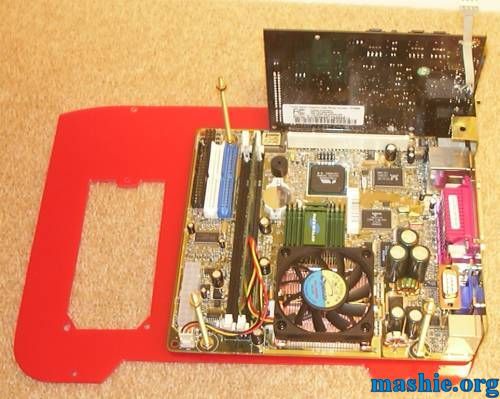 Motherboard waiting to get connected to the second layer of parts. The cut out in the acrylic is for the PSU.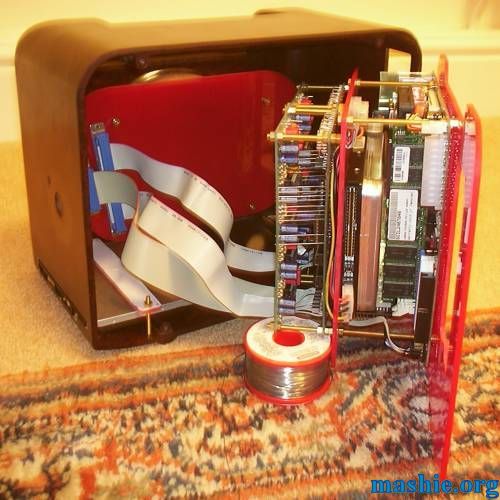 Most things are connected in this picture, PSU is missing here since it blocks the view. The nice 9" silver rounded IDE cables was too big so I had to remove everything including the silver braid to make them fit. The flat cables have also been rounded to make them fit inside the case.