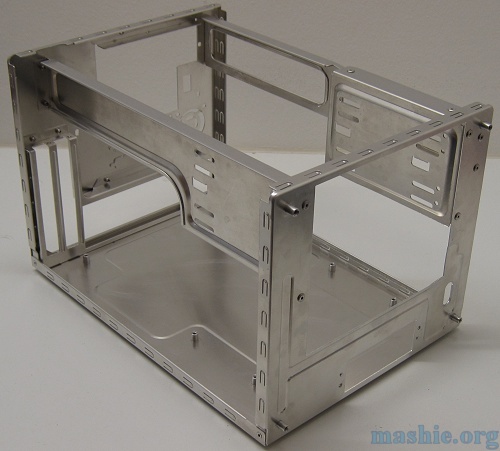 The original Udat case has been stripped down to the bare chassis and as you can see only the front was modded originally to fit the 5-in-3 drive bay.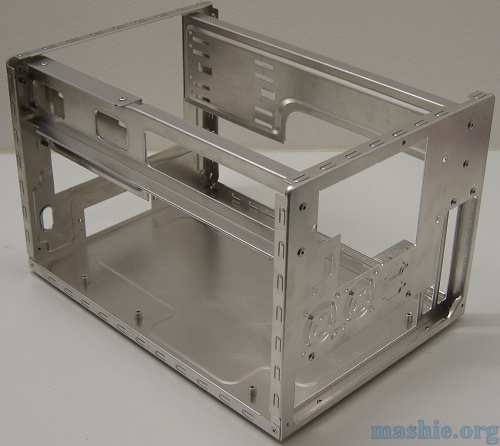 That is an aweful lot of small holes, we will have to sort that out later.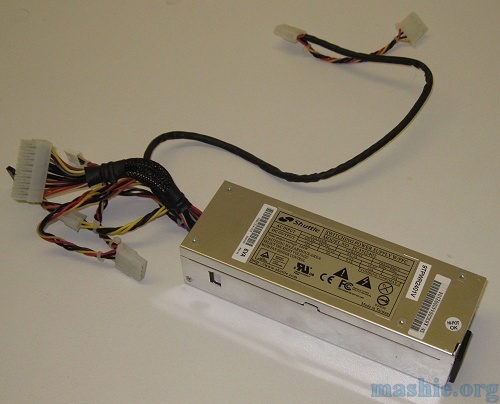 Looking around the parts bin I found a suitable Shuttle 240W PSU.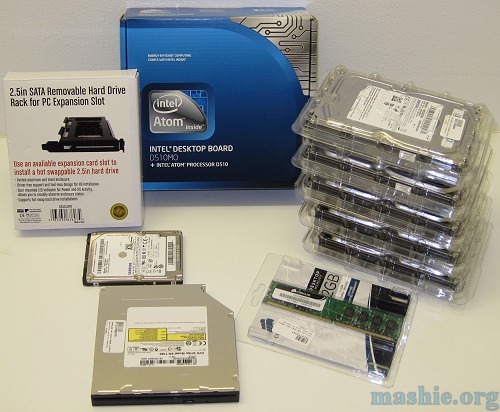 Most of the parts has arrived.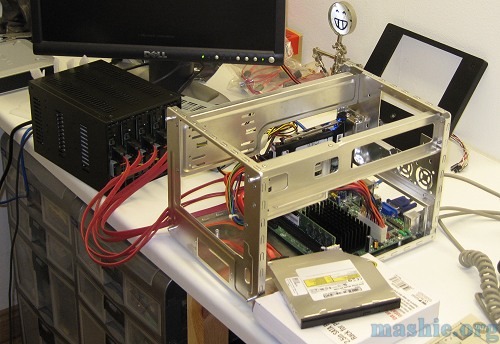 This is actually a first time occurance, I have never done a pre mod test of the hardware before. It worked perfectly and I got an indication how long it would take to get a 10TB RAID 5 array set up, 40 hours.
Those of you that have seen my previous work might notice that I finally have a proper work bench, no more of
this
.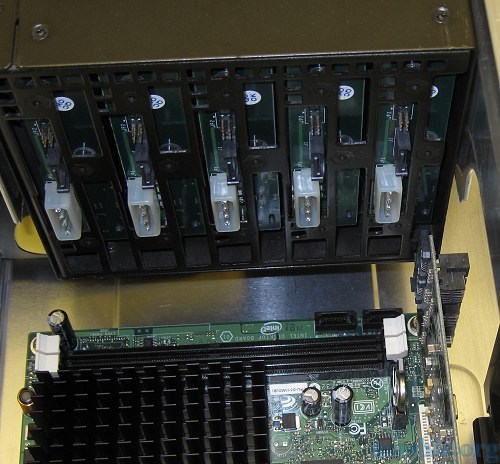 This is the reason why this case has to be modded again, the 5.25" bay is overhanging the PCI slot preventing a card to be used while the 3-in-5 bay is in place.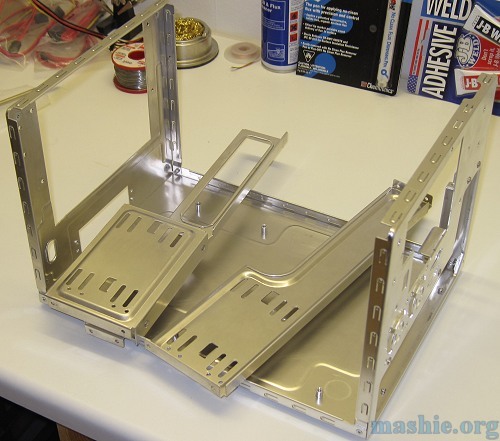 With the rivets drilled out the internal structure could be removed.