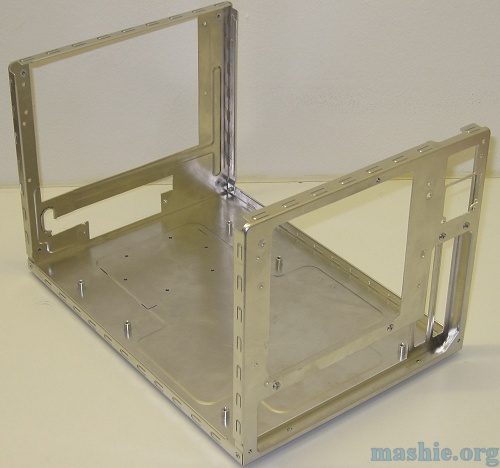 It isn't much more that can be removed from it now.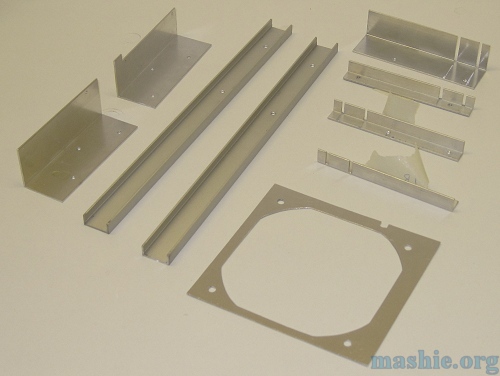 All the fabricated pieces ready for assembly.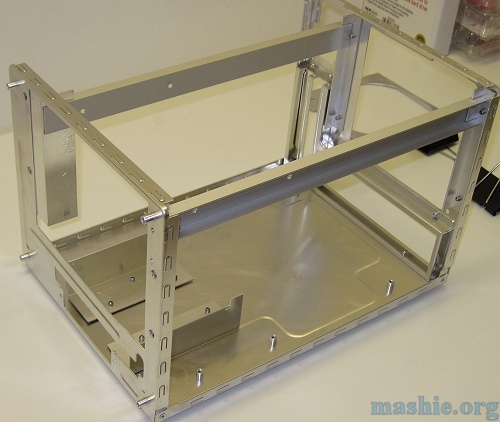 A quick bash with the rivetgun and all the L-profiles are in place.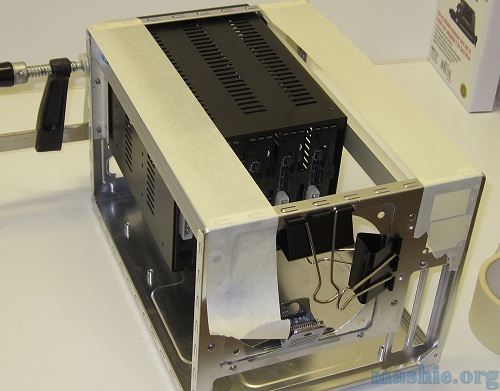 The U-profiles however are not riveted but glued to the L-profiles using JB Weld. Also the fan mount is attached with JB Weld. The 5-in-3 bay is there to make everything square.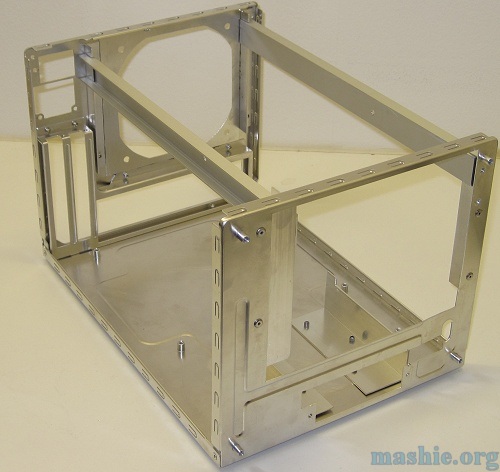 12h later and the JB Weld has set.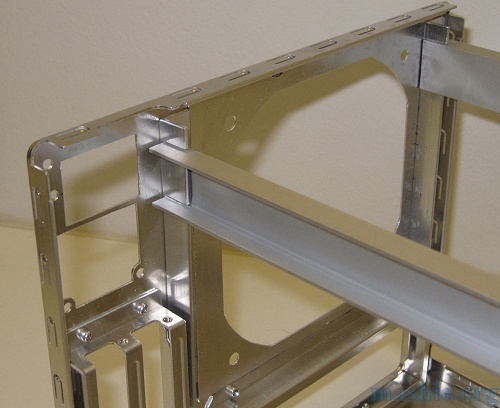 If it is good enough to use epoxy to assemble the chassis on a Lotus Elise, it should be good enough for a computer.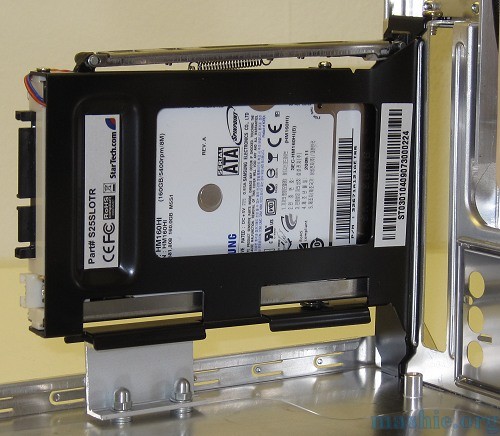 The other hot-swap bay has been mounted in the spare expansion slot. As the mini-itx board doesn't have a second PCI slot a small U-profile was added to provide the equivalent support.