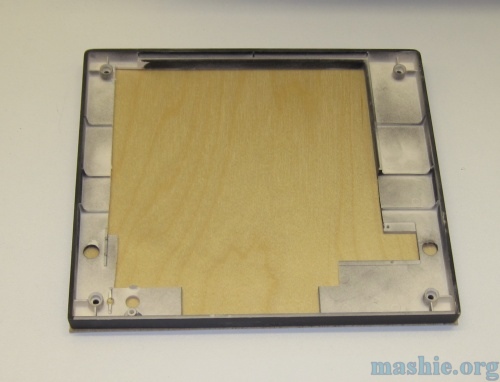 Next up was to salvage all that remained from the original front beezel. 2mm plywood will bring back some of the stuctural integrity.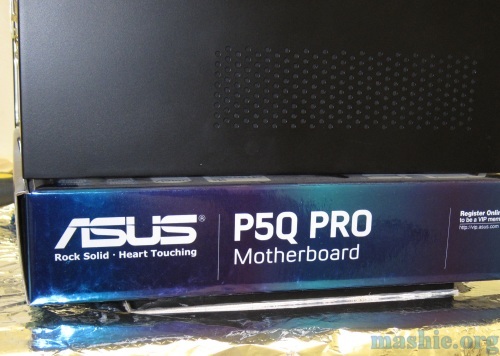 Here we have a typical epoxy sandwich, from the bottom and up we have: aluminium foil, plywood, epoxy, old beezel, random heavy motherboard box and one unit of Udat2010 acting as weight.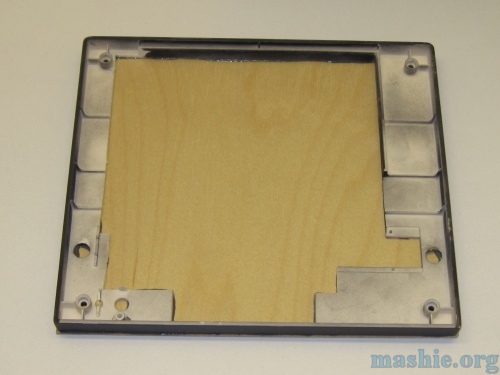 With the epoxy set it's time to reduce the structural integrity yet again...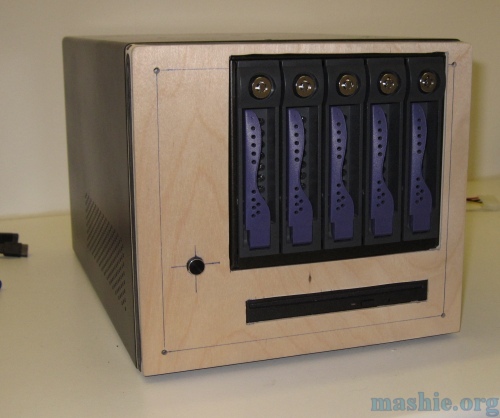 A single layer of plywood was perfect to end up level with the metal frame around the 5-in-3 hot swap bay as well as the optical drive.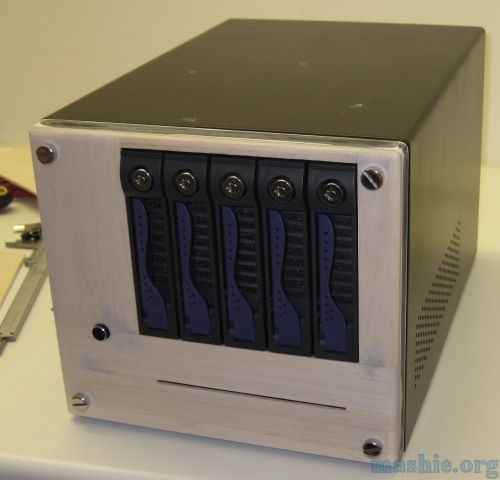 But to make it a bit cleaner another layer of wood was added, in this case balsawood which was a bad decision. It is near impossible to get a good painted finish on that so after a lot of filler, primer, filler, more filler and so on I said screw it and just started using the system as it was.
So fast forward 14 months and I had finally made up my mind of what to do with this sad looking case with an out of date name. Udat 2010 was no longer going to look like a boring white sugar cube which was the original plan. Instead it will have a theme based on
EVE-Online
as that game after all has been a major part of my life the past five years.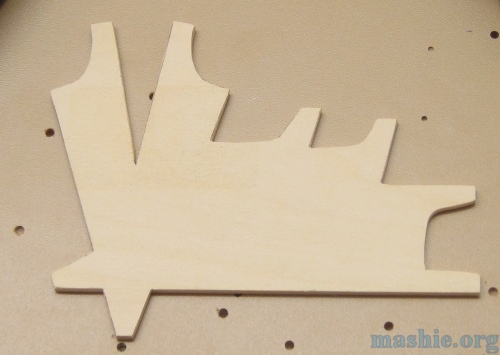 So here we go the year is 2011 and I have just found this fantastic material called basswood, it is like balsawood, but better as it is harder but still easy to work with. This piece is 1/8" and will form the back of the
Veto Corp
logo that belongs to the group of people I fly with.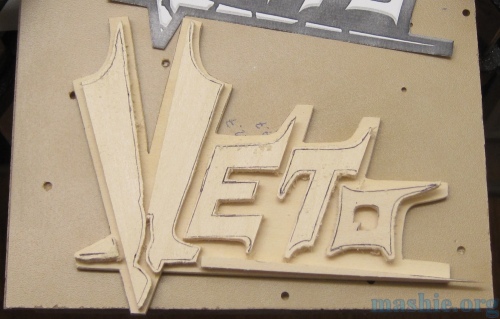 Some more cutting of 1/8" basswood under way.