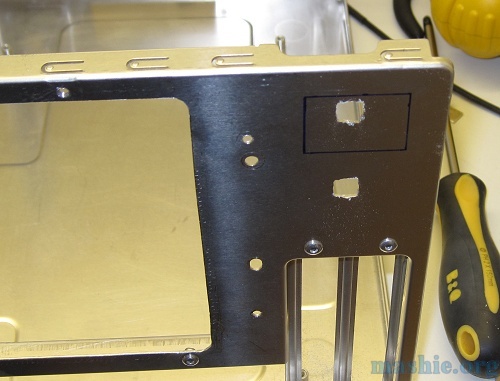 As the 120mm fan will use the space where the original PSU was mounted, the Shuttle PSU will end up above the expansion slots.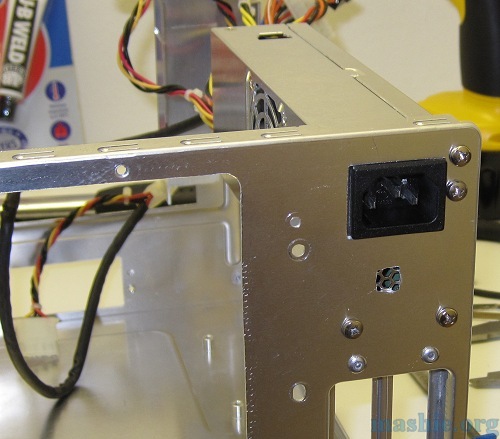 The first hole cut and the mounting holes are drilled. I guess the ventilation hole might be a bit small though.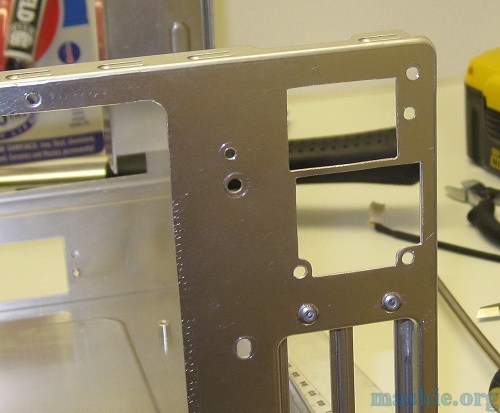 The ventilation hole has been expanded to the full size. It's the precision with the hand nibbler that makes me keep on using it, it's just great even though it will produce a sore hand after a long day of modding.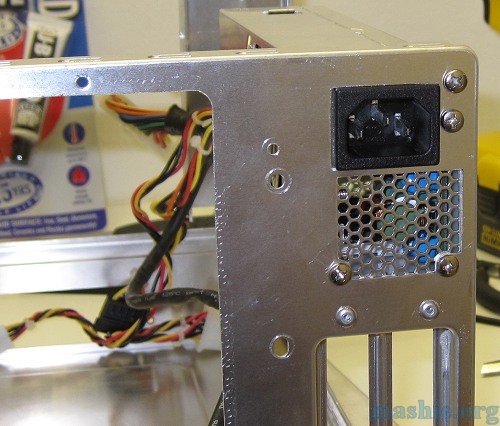 The PSU can now breath properly so on to the next bit.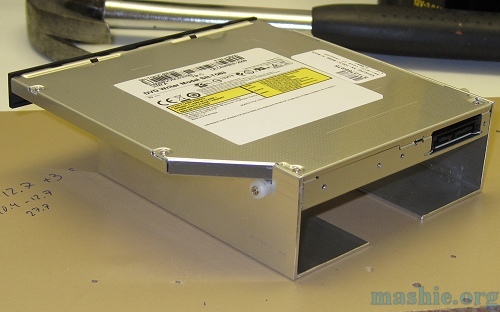 Two more L-profiles were cut to size and drilled with 2mm holes to mount the optical drive using some tiny M2 screws.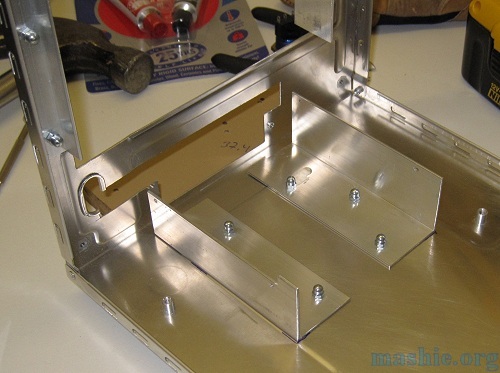 The profiles are temporarily attached to the case and the front panel has one more hole cut to fit the optical drive.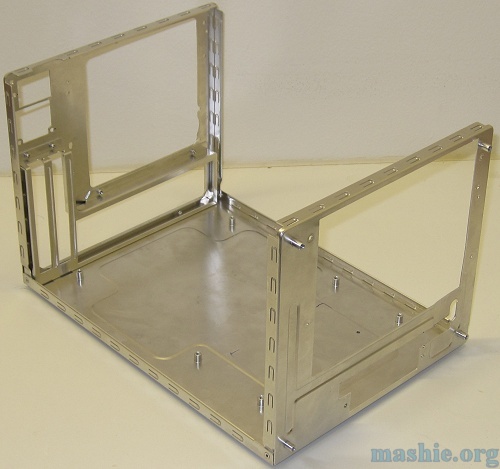 The chassis chopping is done.