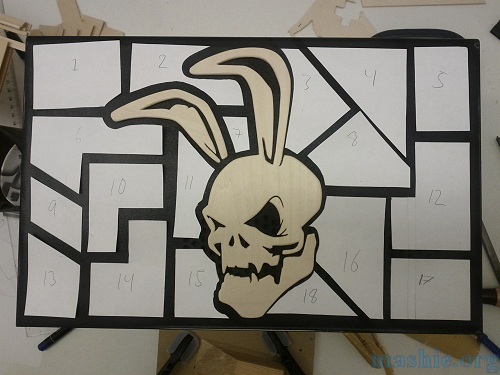 Need more armor plating.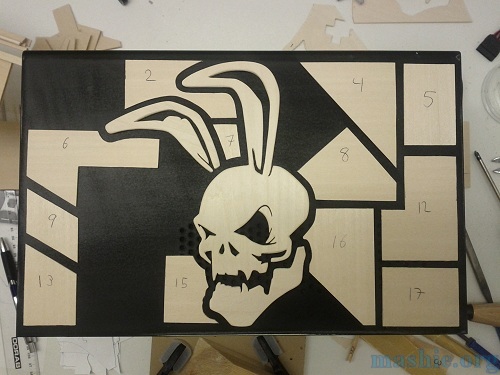 One by one the pieces are cut out with a razorblade.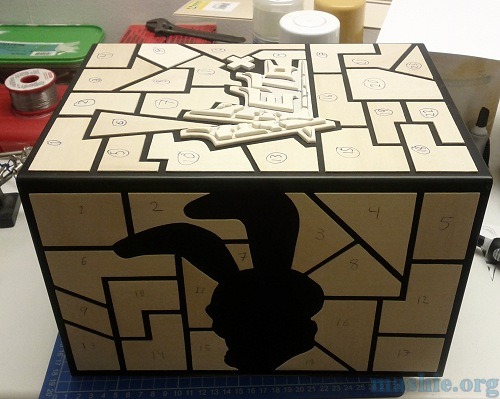 The left hand side is almost completed.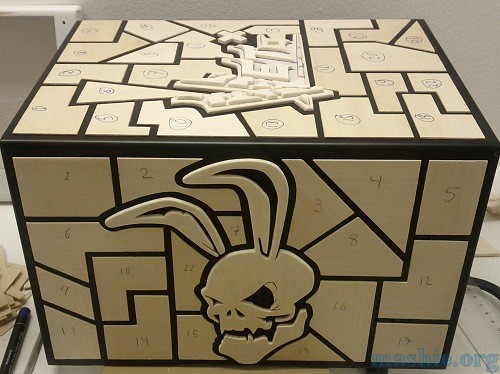 And done, two more sides to go.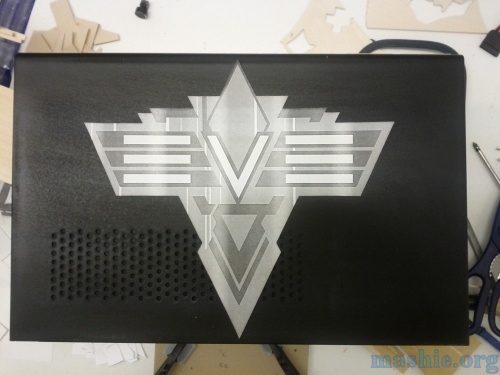 The right hand side turned out to be the most difficult of the lot. Step one was to create a clean template from scratch of the
original EVE-Online logotype
.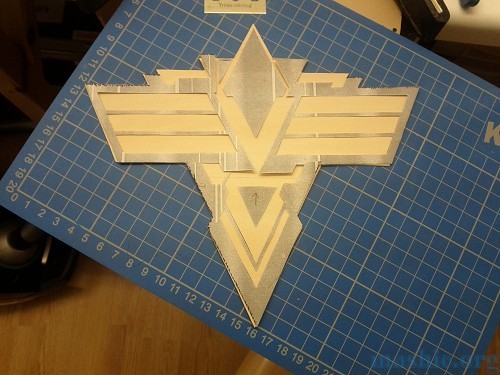 Step two was to cut out the back piece from 1/32" basswood.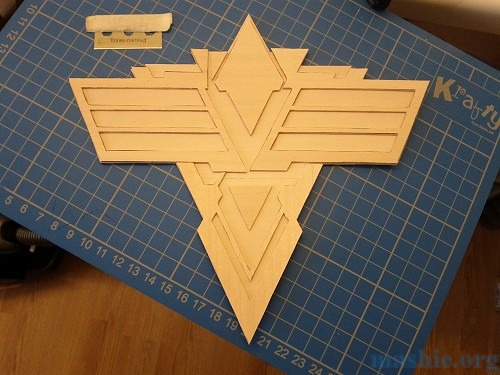 Step three, cut the second layer, also from 1/32" basswodd. The tool of choice can be seen at the top left.