Read about the remake of the classic Udat case.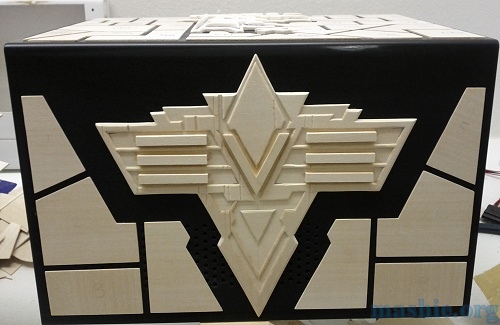 Step four, five, six... Add wear and dents, chamfer all edges, glue together, add more chamfers, add letters, sand smooth, attach to case and add some more armor plates. Sorry I totally forgot to take pictures of each step.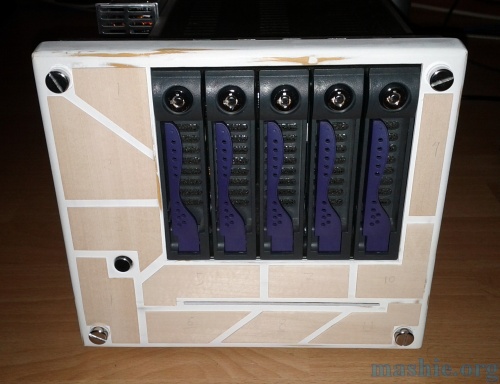 The last side to do was the front and all it got was 1/32" armor plates.
Right hand side primed.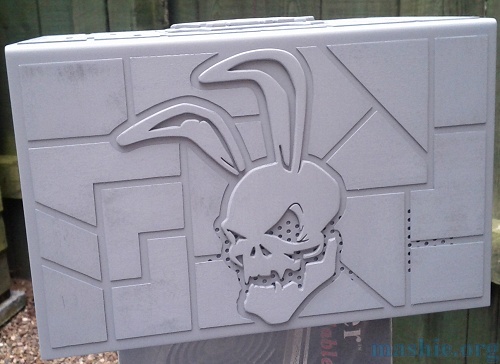 Left hand side primed.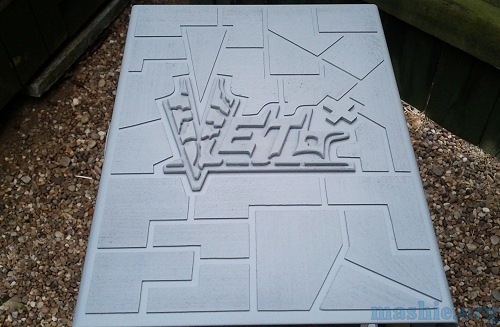 Top primed.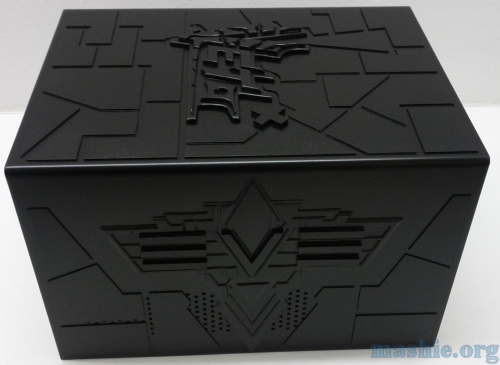 Black spray paint added.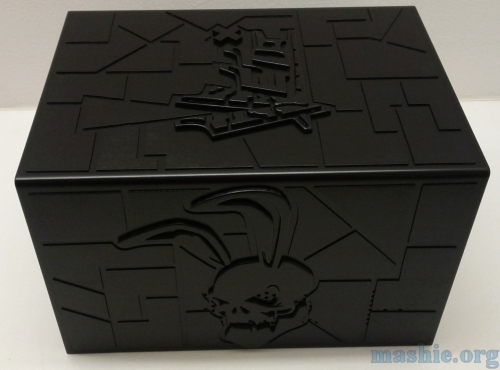 It seemed like a great idea at the time, but as soon as I started to do the dry brushing the black paint got dissolved. So the last two steps were repeated using water based primer and black paint instead.