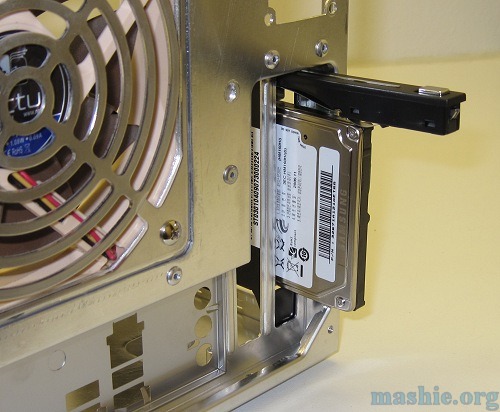 Just press the button and out pops the 2.5" drive.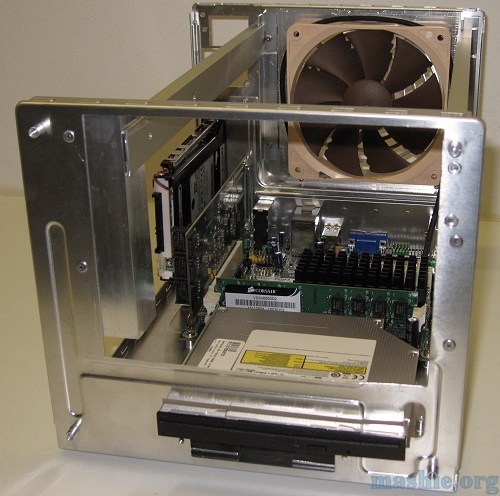 Motherboard, fan, RAID controller and optical drive added.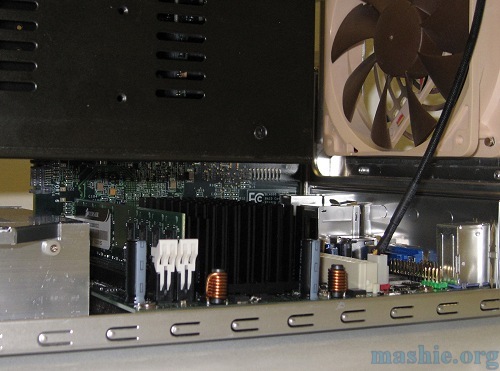 The 5-in-3 bay is added and it's plenty of free space over the motherboard.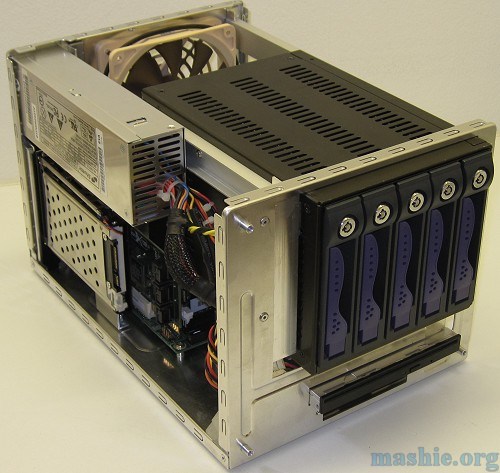 For some reason it feels like a server.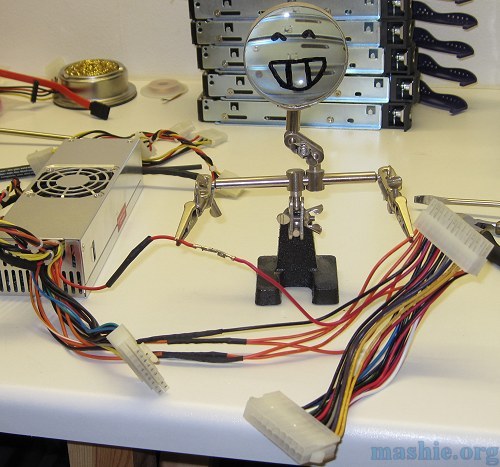 The old Shuttle PSU had a 20 pin connector and the motherboard uses a 24 pin. So what to do but add a 20-to-24 pin converter. The total cable lenght was just about right but the middle connectors were by far too bulky so they had to be removed.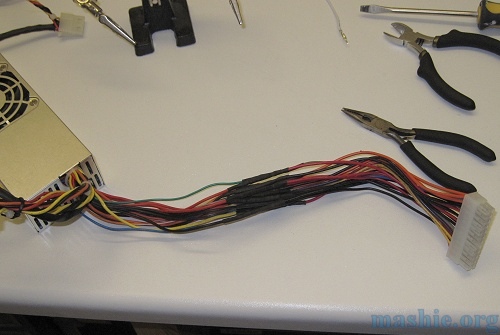 The cable surgery completed.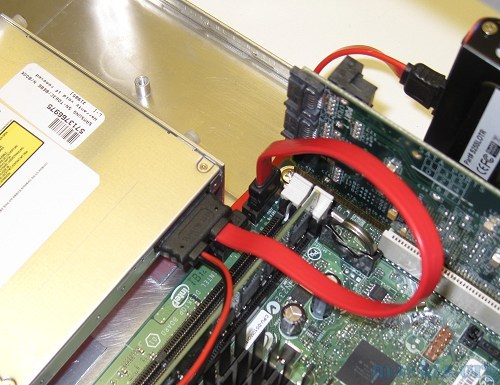 The slim-SATA connector proved to cause some grief as it blocked the second SATA port on the motherboard. So one left angle SATA cable delivery later it all fitted together.