The big hole at the front was extended 15mm to the right.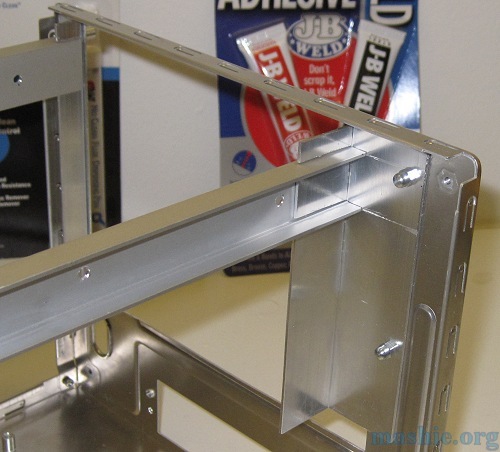 A few aluminium profiles cut to size will become the new internal structure. By using a bigger L-profile on the right no additional material was needed to fill up the extra 15mm space on that side. The U-beams are 10x22.5mm.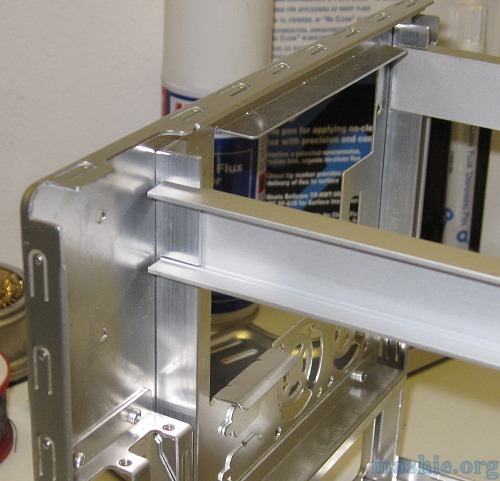 On the rear two smaller L-profiles was enough but due to size constraints they are both facing the same direction. The nuts and bolts are only used temporarily until it is ready for final assembly.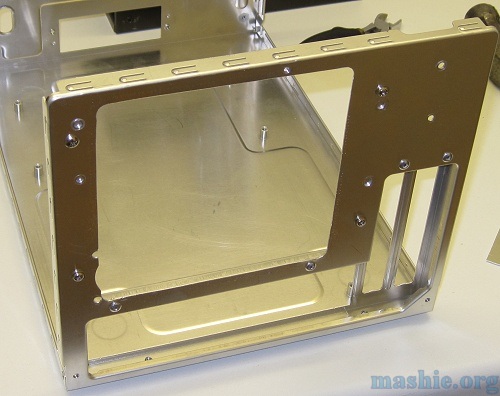 As promised earlier the swiss cheese section of the rear panel had to go.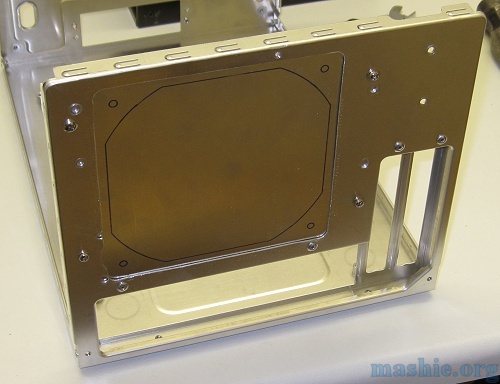 Instead of the old PSU + 2 x 40mm fans a 120mm fan will occupy this space.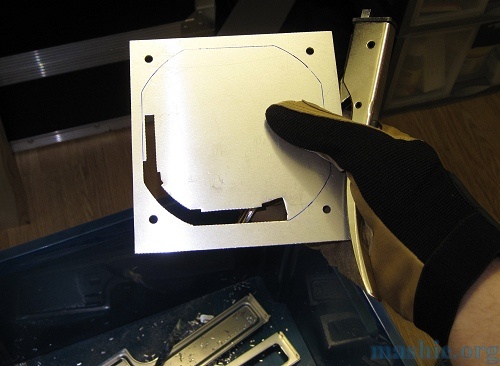 The fan mounting plate like nearly every other piece in this case is cut with the old trusty hand nibbler.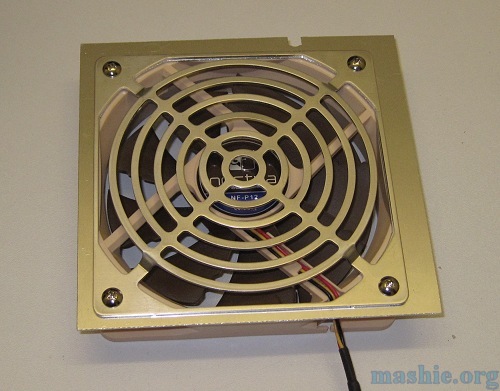 The mounting plate is done and sandwiched between a Noctua CPU fan and a spare Lian-Li grille. We will see how the airflow/noise will be with that fan, if possible I might downgrade to the even more silent Noctua case fan.