Project Doom 3: Hell Inside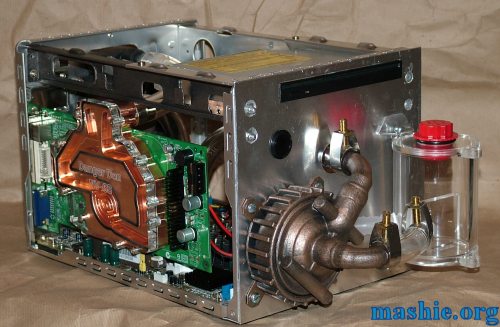 Before the final sculpting and painting can start it is time to see if everything fit as planned.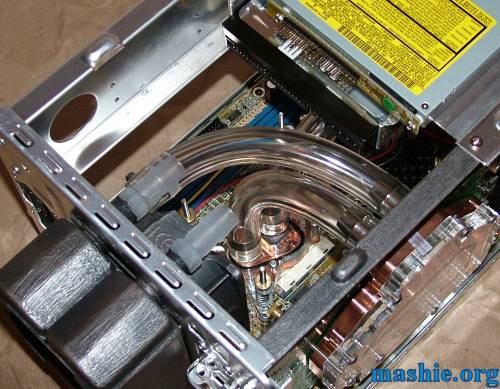 Well almost everything did fit, this nearly gave me a heart attack before I found a solution. Initially the HDD was mounted 1/2" further back effectively blocking the hose from the VGA block. But as you can see that issue was swiftly dealt with by moving the drive forward as far as a possible. The lack of space behind the power connector won't be an issue since a SATA drive will be used that has the power on the other side.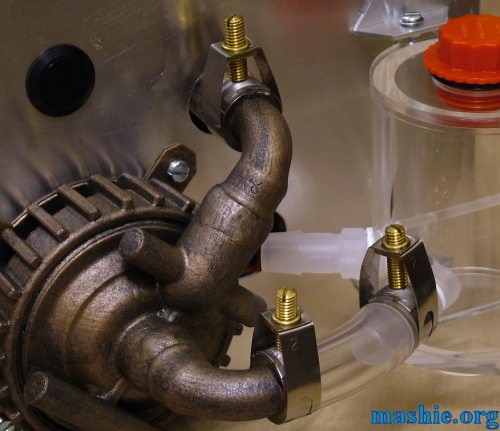 These are the hose clamps selected in the end, they look like valves and produce a nice clamping force of 2200lbs/sq inch.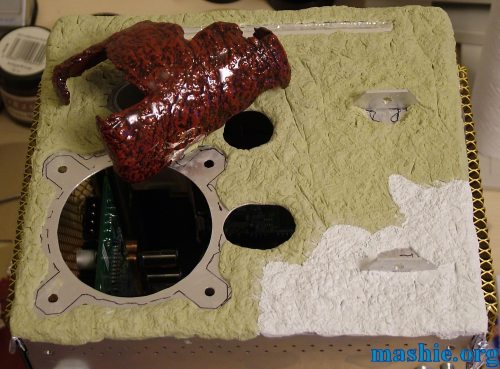 The whole front has been coated in Milliput. The yellowish section is the result from one package of normal grade Milliput, unfortunately the store where I pick up this locally decided to only stock the twice as expensive fine grade which feels identical but is white instead.

The completed piece on top was just added to give a hint of what's to come.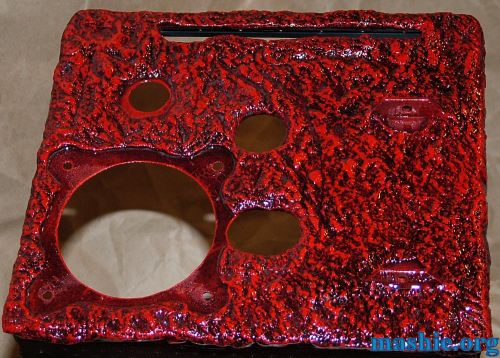 With a little bit of magic (paint) added to the Milliput on the front this is the result.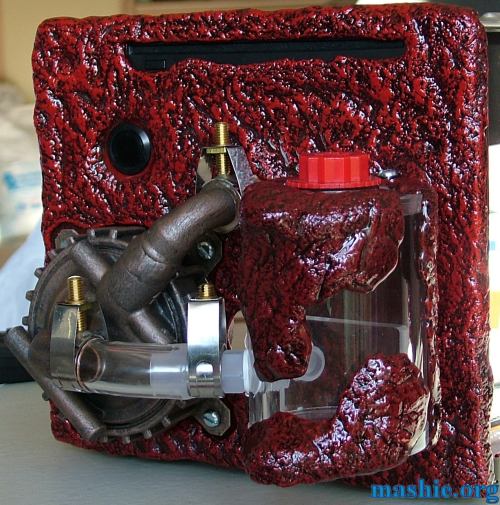 After the epoxy resin finally had set it was time again for yet another test fit, we can't have enough of these, can we?