Project Doom 3: Hell Inside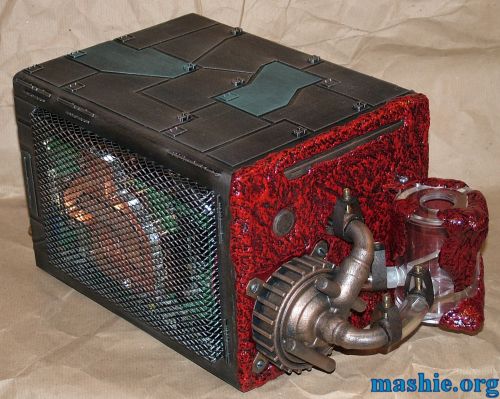 The final assembly has started and with 99% of the external look completed this is what the case will look like when done.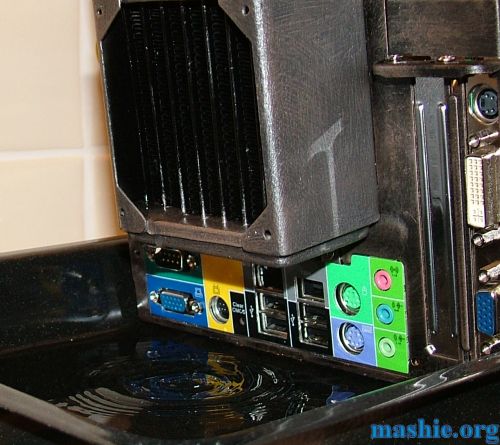 It was time for the first disaster to strike. During a test of the waterloop it became apparent that a leak existed in the system. Luckily the pump was powered from an external source and everything in the case was powered off. After quite a search to locate where the water actually came from it was found that it was the BI Micro radiator that was leaking.

Further investigation revealed it was one of the installation screws that had penetrated a water channel in the radiator during one of the many test fittings. Well I'm not impressed by the design with 1/8" clearance between the screw holes and the tubes.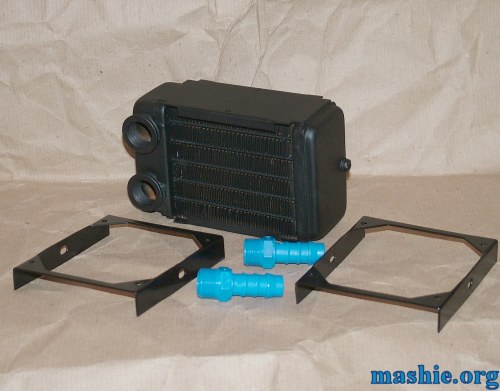 Thermochill
were kind to send me a new radiator to use instead of the BI Micro, known as
HE 80.1
. Thanks to the different design it is not likely to rupture a tube while installing it. The blue barbs are not really the sexiest things under the sun but hey, nothing that a bit of paint can't sort out later...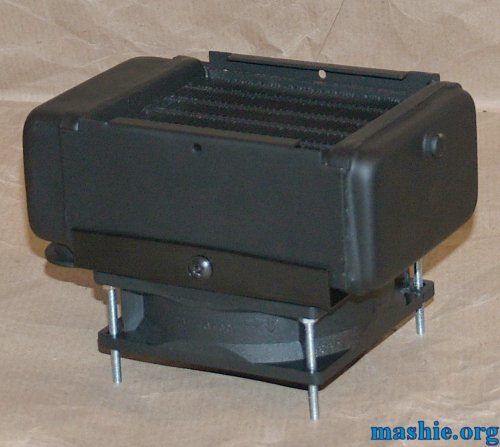 Going for a slightly different approach this time compared to previous rad. An 80 mm fan got butchered and converted to a suitable duct.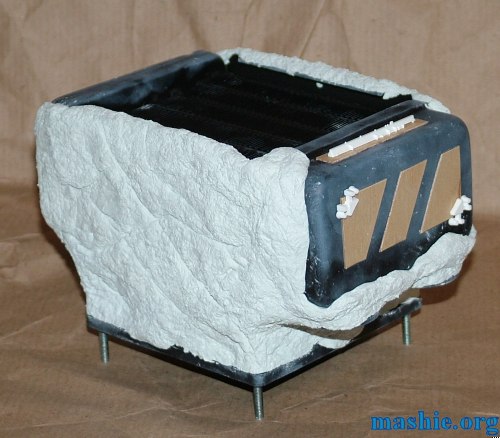 Two packages of Milliput later the radiator plus duct was looking sligtly different. Also some plywood and plastic scraps were added for the over all looks.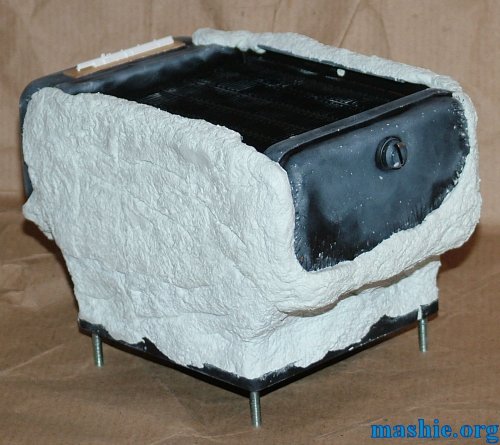 Hmm, I guess the soon to be flesh is attracted to watercooling gear.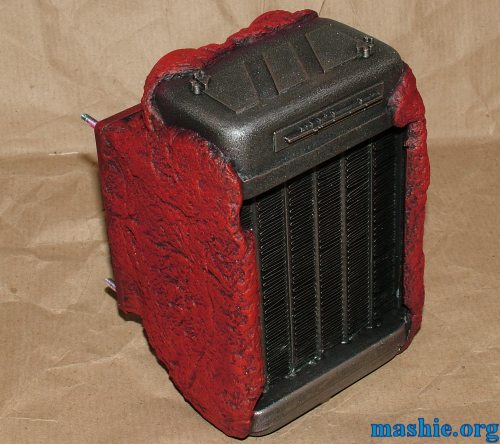 Time to bring hell yet again, a lot of painting was required this time due to both armor plating and flesh being part of the radiator.