Project Doom 3: Hell Inside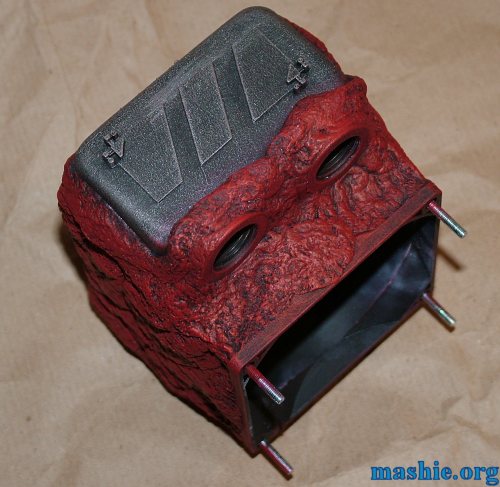 The 1" added by the duct worked really well. With the fan connected the resulting airflow was evenly distributed over the whole radiator surface with no dead spots to be found. Oh and with the radiator filled with water no leaks could be found either.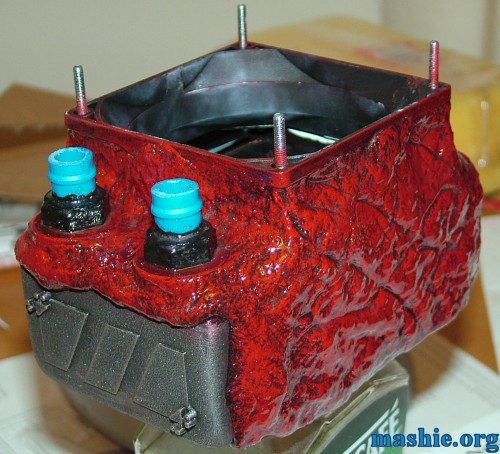 However, the flesh isn't done until the proper wet look is added with a layer of clear epoxy resin.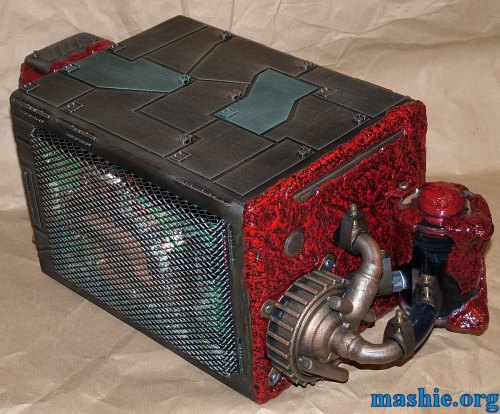 Full assembly take two.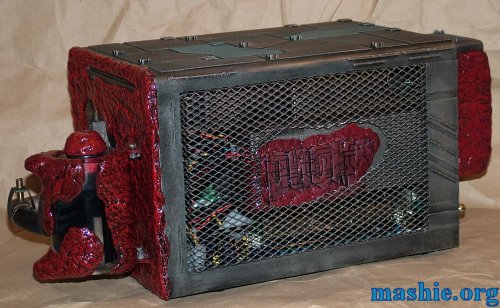 If you look closely you can see that the bright red screw cap on the reservoir has been taken care of.
The new and improved rear view. Oh btw, the colour full I/O plate will stay just to annoy everyone.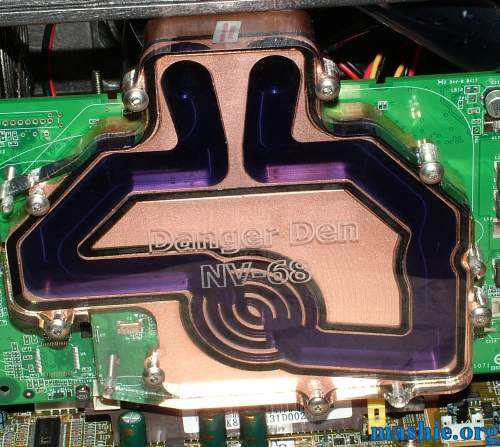 It was a bit difficult to see in the previous pics but the water is fairly dyed. Lots of food colouring was used (red and blue).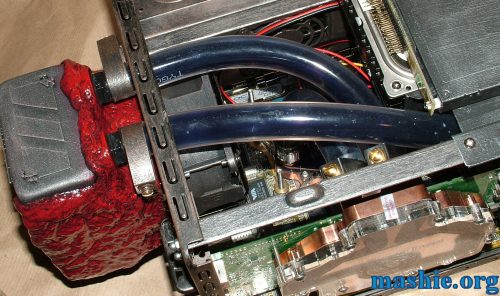 The tubes are clear, the content isn't.

After this last picture the computer got assembled for a test run and I can gladly tell you it worked just fine after considering the less than kind treatment.